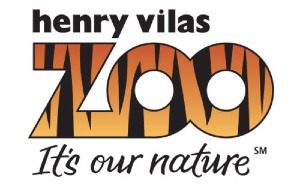 A two-year-old polar bear, named Nuniq, moved to the zoo in September 2018. He is the son of Nanuq, a polar bear that lived at the Vilas Zoo for two decades.
He is starting a rotation with Berit, a female polar bear, in the Arctic Passage exhibit, which took eighth place in USA Today's 10 Best Zoo Exhibits category. This will give Nuniq time to get used to his new home at the Vilas Zoo. Nuniq moved from the Columbus Zoo and Aquarium in Ohio to Madison.
Nuniq is a lucky polar bear because he is living in one of the best zoos in the USA.
[Source: Channel3000.com]