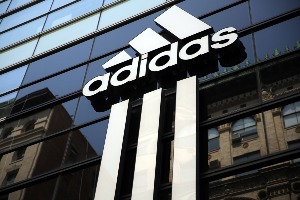 By 2050, experts believe that there will be more plastic than fish in the sea. Adidas is working to reduce the amount of plastic before it reaches the ocean. Adidas plans to replace all virgin polyester with recycled polyester.
Adidas partnered with Parley For The Ocean, an environmental organization, which will support them by turning marine pollution into sportswear.
For example, Parley sends sorted trash to Adidas's processing plants to make shoes. Adidas only uses plastic that contains PET (Polyethylene terephthalate). The plastic is crushed, washed, and dehydrated into recycled polyester. Forty percent of Adidas sportswear is already recycled polyester.
Adidas is leading the way in changing the materials used in clothing production. Most fashion industries use cotton, fiber or viscose. Other brands, such as Nike and Timberland, are starting to use different materiel to make clothing. Hopefully, there will be more fish in the sea than plastic by 2050.
[Sources: Forbes.com; BusinessInsider.com]