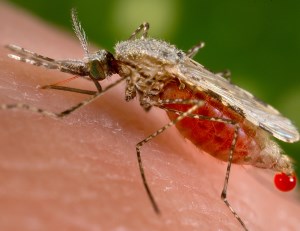 Malaria is a disease that has a lasting impact on people worldwide. It is estimated to affect more than 200 million people a year and of those, kills at least 660,000—most of whom are children. To solve this tropical and sub-tropical killer, a new vaccine is being launched by the pharmaceutical company GlaxoSmithKline (GSK).
With support from the PATH Malaria Vaccine Initiative, GSK aims to have the vaccine, named RTS,S, approved by the European Medicines Agency (EMA) in 2015. Approval by the EMA would then lead to the vaccine's introduction in African countries by 2016.
So far, the vaccine has been tested in 15,000 children at 11 different African locations. Half of the children in the trial were babies between six and 12 weeks while the other half were toddlers aged five to 17 months. After 18 months, data showed that the vaccine seemed to work best in the older age group—these results duplicated those 12 months after the start of the trial.
From the data collected, researchers indicate that the injection could prevent up to 941 cases of malaria per 1,000 children vaccinated in the toddler group and 444 cases in the baby group.
"[T]he sheer number of children affected by malaria means that the number of cases of the disease the vaccine can help prevent is impressive […]. These data support our decision to submit a regulatory application for the vaccine candidate," said Andrew Witty, Chief Executive Officer of GSK.
Like most vaccines, however, the effectiveness of RTS,S declines with time. To remedy this, researchers have given toddlers booster shots at 20 months to see if they can restore the original efficacy of the vaccine.
"One-third of the children in the trial have now received a booster dose, so we'll learn in the next year if this protects the children for a further period," Brian Greenwood of the London School of Hygiene and Tropical Medicine said.
Building on these early trials, future tests are already underway for "transmission-blocking" vaccines made by extracting live malaria parasites from the spit glands of mosquitoes.
[Source: New Scientist]