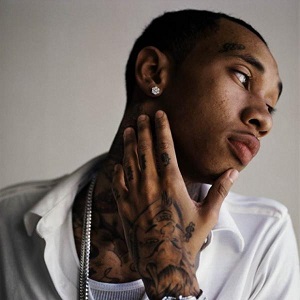 Tyga is an American rapper, best known for being signed by Lil Wayne's Young Money Entertainment Management Company.
Michael Ray Nguyen, also known as Tyga, was born in Compton, California, on November 19, 1989. Tyga is decended from Vietnamese and Jamaican parents. Growing up he was known as a shy kid, but was inspired to rise above his circumstances by listening to Fabolous, Eminem, Compton and other rappers.
Tyga began his rap career by joining his cousin, Travis McCoy's band: Gym Class Heroes. Tyga entered various rap contests with friends at school and also made mixtapes of his songs and shared them.
After Tyga traveled the world with Gym Class Heroes, McCoy signed him to his independent label, Bat Squad Records. While being signed, Tyga developed important relationships within the music industry including other popular rap artist. Tyga performed at the 2007 MTV video music awards with the Fall Out Boy rapper, Lil Wayne.
Tyga and Lil Wayne became best friends, allowing him to be signed with Lil Wane's Young Money management company. Today, Tyga continues to rise within the music industry.
[Source: Biography]