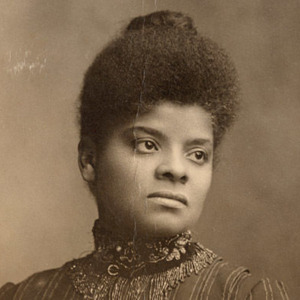 Ida B. Wells is one of the most famous and respected journalists in American history. As a strong and influential Black women, she changed the field of journalism in many important and lasting ways. One thing that makes the story of Ida B. Wells so inspirational, even to this day, is that she began life as a slave.
Persevering through racism, sexism, and violence, Ida B. Wells used her writing skills and her platform as a well-respected journalist to shed light on the struggles of African American people—especially in the South. She was noted for her careful research, which contributed to her credibility on the national stage. As a journalist and activist during the late 19th and early 20th centuries, Ida B. Wells inspired many to speak out against inequality and discrimination.
Ida Bell Wells-Barnett was born into slavery on July 16, 1862, in Holly Springs, Mississippi. Later, after the Civil War, her parents became politically active during the Reconstruction Era. Her father James Wells, was involved with the Freedman's Aid Society and helped to found Shaw University (renamed Rust College) where Wells-Barnett received her early schooling.
When she was 16 years old, tragedy struck. The yellow fever outbreak of the 1870s killed both of her parents and one of her siblings. She moved herself and her seven other siblings to Memphis, Tennessee and took a job as a teacher.
One day in 1884, Wells was thrown off a first-class train, despite having a ticket. She sued and won the case on the local level, although it was later overturned in a federal court. This incident provided fuel and dedication in the young Ida B. Wells. She was determined to fight against racism and injustice.
A few years later, the lynching of one of her friends caused Wells to focus on white mob violence. Like a true journalist, she began to investigate the many cases of lynching of black men. She published her findings in various newspapers and eventually in her own paper, the Free Speech. Feeling threatened by her writing, some white people in her town burned down her newspaper office. So, she decided to move to Chicago, Illinois.
In 1895, Wells-Barnett married well-known African American lawyer Ferdinand Barnett. Together they had four children, often causing her to juggle motherhood with her active journalism career. She traveled globally and spoke to many different audiences about the lynching that took place in the South.
Active in the women's rights movement, Ida B. Wells helped found the National Association of Colored Women's Club, which focused on issues of women's suffrage. Although she did work to ensure the founding of the National Association for the Advancement of Colored People (NAACP), she is not listed as an official founder of the organization. Wells-Barnett devoted much of the rest of her life to promoting urban reform in the city of Chicago and around the country.
To this day Ida B. Wells is talked and written about. She is widely considered a pioneer in the journalism field and perhaps the best-known Black women journalist in American history.
[Sources: National Women's History Museum; theguardian.com; blackpast.org; SSFP Archives]