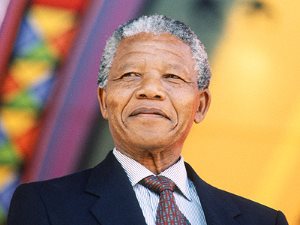 Despite being sent to prison for over 40 years Nelson Mandela changed the world, influenced millions, and left an impressive legacy.
Born in a poor South African village on July 18, 1918, Mandela was soon adopted at age nine by a wealthy clan chief. He attended school in his new community, where he was educated on the racial inequality that infested South Africa like a plague. This compelled Mandela to study law and later join the African National Congress, where he strove to eliminate racial discrimination.
In 1948, the South African government first introduced apartheid, a policy where the non-white community was not allowed to prosper financially or vote, and they were segregated from whites. Mandela organized peaceful protests against apartheid and invited others to do the same. Because of this he was arrested and sentenced to life in prison. Yet, a democratic and free society meant everything to Mandela. During his trial, he even called these "idea[s] for which I am prepared to die."
Mandela was known globally for his heroic leadership. Therefore, countries around the world pressured South Africa to release him through protests, trade limits, and other economic sanctions. He was released in 1990 and, together, Mandela and the South African president, F.W de Klerk, worked to end apartheid. When apartheid was finally ended three years later, the two leaders were awarded the Nobel Peace Prize.
Shortly after this great achievement, Mandela was elected president by a landslide in 1994. He used his time in office to rebuild the black community's housing and education system. When he left office in 1999, he opened the Nelson Mandela's Children's Fund, a charity to help poor South African children. In an interview with Time for Kids, he explained his motivation for starting this foundation saying "children are the wealth of our country . . . they must be given love."
Nelson Mandela influenced movements for peace throughout the world. He left a legacy of opportunity in South Africa, and he sparked a craving for humanitarian change that continues today.
[Source: TIME for Kids]