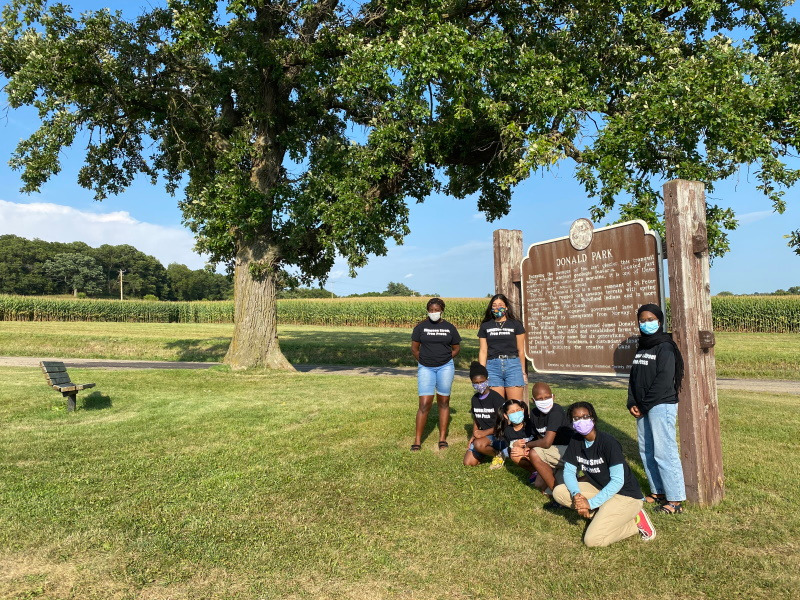 The Fascinating History of Donald County Park,
and the Two Women Who Made it Happen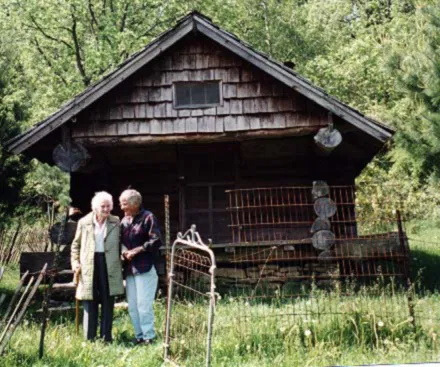 by Zainab Yahiaoui, age 15
Donald Park in the southern part of Dane County is one of the most beloved natural areas in Wisconsin. But this beautiful place wouldn't be possible without the help of two visionary women, who not only donated the land but worked tirelessly to make it available to the public.
The women established the 800-acre park in 1993. It is not just a fun place to enjoy outdoor activities, but it also holds a lot of history and memories. Some ancient artifacts dated back 13,000 years ago, have been located at Donald Park.
Delma Donald Woodburn contributed the most land that eventually became Donald County Park. Born in 1899, she spent most of her childhood living with her grandparents on their farm. Her family said she was a tomboy, who enjoyed activities like playing outside and spending time in nature. Delma's household was politically active. Her father played many roles in government in his lifetime, and her mother participated in progressive causes. In 1920, she voted in the first election that permitted women to participate.
She was one of the first graduates of Wisconsin High School, then went on to study economics at UW-Madison in 1921. She married James Woodburn, a professor of civil and hydraulic engineering, whose work took them around the world. After her father died in 1934, she returned back home to spend most of her time helping her mother maintain three contiguous farms that welcomed young people interested in farming and nature. The farms later became part of Donald Park. An active member of the Friends of Donald Park and The Mt. Horeb Area Historical Society for her entire life, Delma passed away at age 102 in 2001.
Donald Park grew even larger when Pat Hitchcock helped Dane County acquire land. She contributed to making the Donald Park we know today with land her family had owned since 1841. After growing up on a farm, she had many exciting experiences, including driving an Indian motorcycle across the country, working for the Red Cross in France, and serving as a park ranger in Massachusetts.
She and her husband John, an anthropology professor, practiced chemical-free farming. They also set up a Christian outreach program for children called Young Life. Pat Hitchcock encouraged visiting kids to cross country ski, hike, and make maple syrup on the land. Dane County bought the property in 1996, but she retained ownership of a few buildings she considered home until her death at age 89 in 2009.
The Donald Friends group that supports the park says that Pat was the most active volunteer in their group. Her motto was "we can do this," and her outgoing and positive attitude brought many people into the Friends of Donald Park group. During their 25th Anniversary, the Natural Heritage Land Trust recognized Pat as a conservation leader in Wisconsin.
You may be wondering why anyone would want to give their land away. Land is very valuable and beautiful places can hold important memories. Many people would keep it for themselves. But in addition to a deep love of the land, Pat and Delma both wanted to share their places and memories with others.
The legacies of Delma Donald Woodburn and Pat Hitchcock live on. Their stories are told to visitors who come to their park on plaques near the front of the park. As summer turns to beautiful and colorful fall, there is no better time to visit Dane County's Donald Park.
[Sources: Milwaukee Journal Sentinel ; donaldpark.org; Peter Gorman ]