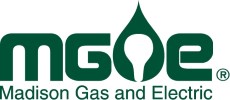 Proud to Support Academic Achievement in Wisconsin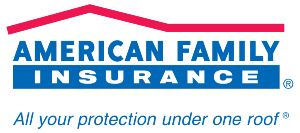 New City of Madison Study to Fund "Green Infrastructure" near Westmorland Park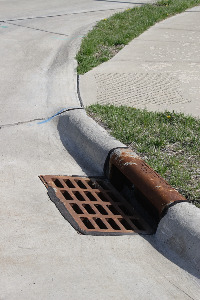 by Virginia Quach
With climate changing causing major shifts in weather behavior and ecosystem conditions, a focus in urban cities concerns the development of "green infrastructure" to tackle urban flooding and runoff into streams and lakes.
The city of Madison is offering to fund a rainwater collection features as part of a $290,000 study aiming to evaluate infrastructure used to gather and redirect rainwater. In a West Side neighborhood near Westmorland Park, Madison is offering up to $1,000 to homeowners if they install features such as rain gardens and porous pavement that prevent water from entering storm sewers.
In areas with greater natural coverage such as trees and grass, around 50% of rainfall reenters the earth, 10% goes as runoff, and the remainder evaporates. In contrast, in compact urban spaces, over 50% of rainfall goes as runoff. This runoff puts stress on environmental networks to absorb and appropriately drain the water, and recent years have shown the consequences as streets frequently flood. [read more]
Two New Dane County Land Purchases Provide a Greener Future for Future Generations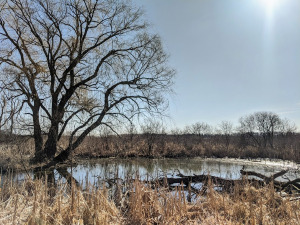 by Kadjata Bah, age 15
A Dane County land conservation group, Groundswell Conservancy, recently purchased 69 acres of wetlands in the Town of Dunn, south of McFarland.
Groundswell bought the property from Ken and Eileen Brost for $289,000 to supplement Dane County's Lower Mud Lake Natural Resource Area. Funding for the purchase came from the Knowles-Nelson Stewardship Program, Dane County Conservation Fund, Town of Dunn, and supporters of Groundswell.
With the newly acquired land, Groundswell looks to promote public recreation, which goes hand-in-hand with their mission of wetland conservation and provides permanent habitat for resident wildlife. [read more]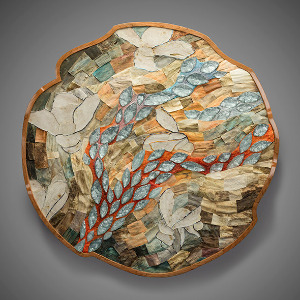 New Overture Exhibit Gives New Life to Madison's Fallen Ash Trees
by Leila Fletcher, age 17
Simpson Street Free Press always has its eyes open for interesting museum exhibitions, and now the Overture Center is about to open a showcase, "Phoenix from the Ashes," in the Playhouse Gallery running from September sixth through October 27th. According to a story by Samara Kalk Derby at Madison.com, the collection consists of artwork from 14 artists in the Madison area, all dedicating their pieces to the ash trees that were removed around the city due to the invasion of the emerald ash borer beetle.
The emerald ash borer first came to the States during 2002. As an invasive species, the beetle targets ash trees. The beetle eats "across the grain of the nutrient-transporting system of the tree" says Jacquelyn Whisenant, an entomologist and science illustrator. According to Whisenant, the tree is effectively cut off from vital nutrients, which leads to a rapid death. Their presence has resulted in great reductions in the number of ash trees, a fact which can be noticed in our own city of Madison. [read more]
Dane County Pushes for Cleaner Beaches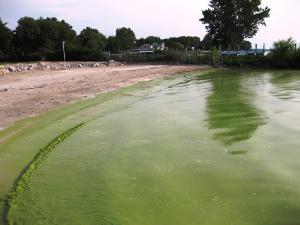 by Leilani McNeal, age 14
Eight Dane County beaches are plagued with algae blooms. Madison was forced to close its beaches for an extended period of time because of unsatisfactory health inspections. County Executive Joe Parisi and other civic leaders alike finally found an effective way of combating the algae blooms and nutrients.
The issue typically starts when legacy sediments, a phosphorus nutrient, streams down into the Yahara Chain of Lakes. To prevent any future concerns, Dane County purchased a 160-acre farm next to the Pheasant Branch Conservancy which should prevent about five million gallons of water from entering Lake Mendota yearly.
The city and county plan to use the "clean beach treatment system," costing roughly $100,000. Starting at Warner Park beach next spring, this process will continue at the following beaches: Esther, James, Madison, Tenney, and Vilas. [read more]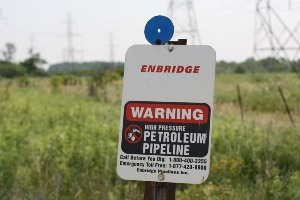 Controversy Surrounds
Enbridge Oil Pipe Line
by Kadjata Bah, age 14
Enbridge Inc., a Canadian energy transportation company, is facing a federal lawsuit from the Bad River Band of Lake Superior Chippewa. Line 5, a 66-year old pipeline carrying 23 million gallons of oil daily, runs 12 miles through the nation's Wisconsin reservation. This pipeline is likely to rupture, causing a massive oil spill in the Bad River ecosystem.
The Bad River Band had agreed for the pipeline to remain on its land under an easement established in the past. However, after Enbridge's easements expired in 2013, the company continued to transport fossil fuels without the tribe's permission. Enbridge argues most of the tribe's land where the pipes are located is covered by a different 50-year old agreement that expires in 24 years, despite the perpetual risks of rupture. Enbridge is attempting to renegotiate easements with the tribe. [read more]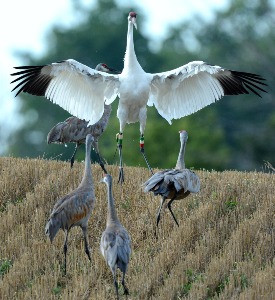 Migratory Flight: Whooping Cranes in Wisconsin
by Leilani McNeal, age 14
After 25 years, Operation Migration has come to an end. The nonprofit organization Operation Migration's purpose was to restore the number of whooping cranes migrating to the southern United States from the eastern United States. Started in 2001, the organization receives whooping crane chicks hatched at captive breeding sites throughout North America. Today, more than 100 of these cranes migrate between Wisconsin and southeastern states.
"We raised the birds by hand. We wore costumes and didn't talk in their presence. And they remained wild. But it was us they were looking to for guidance, and that's what allowed us to lead them South," stated Operation Migration co-founder and CEO Joe Duff. [read more]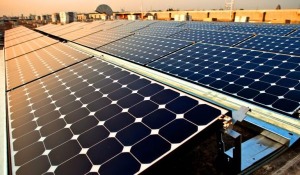 Solar Energy Development in United States
by Robert Tecpoyotl, age 13
The largest battery currently deployed on the nation's power grid could possibly power 67,000 homes, stated a Wisconsin Public Service report.
Invenergy LLC is a leading private held, global developer and sustainable energy solutions operator. It has installed 3.15 megawatt batteries in West Virginia and Illinois, portraying most of the advanced storage portfolio capacity in the companies. In March, Invenergy LLC presented a design arrangement for a 300 megawatt sun-powered farm with a 50 megawatt battery segment. [read more]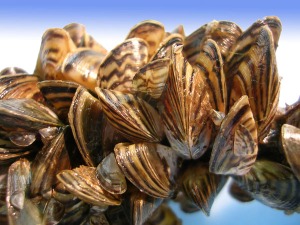 Aquatic Invasive Species Pose a Risk to Wisconsin Water Ways
by Giovanni Tecautl, age 14
Do you know what is happening to our water bodies? Oftentimes unintentionally, boaters are starting to contaminate our waters with animals and plants that belong to foreign waters. As a boat travels, many small species stick to the bottom of the boat and to other boating equipment, bringing them to local waters. This is causing damage.
AIS, or aquatic invasive species, are plants or animals that do not belong in one lake and are brought to another lake by a boat and other boating equipment. AIS can spread rapidly. The Yahara Chain of Lakes is a popular cluster of lakes in the Madison area. They also serve as super-spreaders of AIS. AIS found in the Yahara Chain of Lakes include Zebra Mussels, Eurasian Watermilfoil, Spiny Water Fleas, and Curly Leaf Pond Weed. [read more]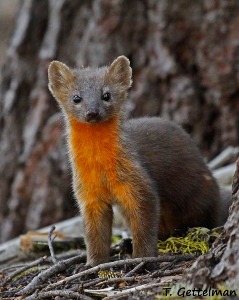 The American Martens Are Beneficial for Wisconsin's Environment
by Giovani Tecuatl, age 14
Have you ever heard of the American marten? Or, as it is also known, the American pine marten?
Martens are quite similar to the mink. They're around 20 to 27 inches long and weigh one and a half to three and a half pounds. Martens are long and skinny, with a brown back and a tail that is long and fluffy. Their faces are a lighter, almost pale color, and they have an orange or yellow, blond-like patch on their notably lengthy neck. They used to live in the northern forests of Wisconsin and have recently returned to the state. They are good climbers so they live in hollow trees and are often awake at night. [read more]