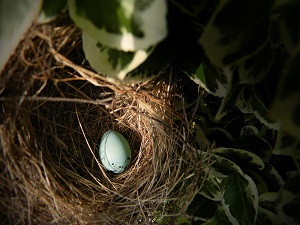 Spring is a wonderful season. Flowers are blooming, bees are buzzing, and birds are fighting over nesting spots. Each spring, there are only a limited number of spots for bird nests, however, so these winged creatures must compete for spaces to build their homes.
The early bird, in this case, does not always get the worm. Early nesters may get first pick at nesting spots but, later on, more aggressive birds often take control. One example of this is the relationship between chickadees and tree swallows. Since chickadees do not migrate, they can build their nests early. But when tree swallows arrive later in the spring, they tend to take over the already-existent nests of other birds, including chickadees.
Even nests with eggs are not safe from invasion. In fact, some birds will eliminate the eggs in a nest to win ownership of it. The winner of the nest comes down to the bird that is the most aggressive.
Although this system of nest ownership may seem unfair, nature is all about survival of the fittest.
[Source: The New York Times]