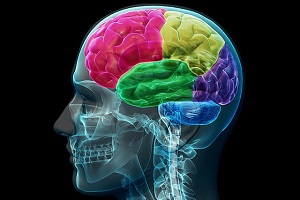 Autism is a mysterious and complex disorder that affects one in 166 children annually. Its unknown origin makes it difficult to study. Autism is unique because of the way it alters the brain's behavior. However, new research suggests the gut and the immune system are also hugely affected by autism. These findings suggest eating habits could be clues leading to the diagnosis of autism.
Martha Herbert, Harvard pediatric neurologist and author of the journal Clinical Neuropsychiatry said, "I no longer see autism as a disorder of the brain but as a disorder that affects the brain."
Herbert found that when children avoid exposure to food or drinks ahead of their diagnostic tests, behavior and overall condition improved until normal eating resumes. "If symptoms can improve in such a short time frame simply by avoiding exposure to foods, then we're looking at some kinds of chemically driven 'software'—perhaps immune system signals—that they can change fast," said Herbert. Scientists believe that at least some of the disability associated with autism comes from a kind of metabolic encephalopathy—a process that affects the whole brain system.
In 1943, there was a study by psychiatrist Leo Kanner of Johns Hopkins University that showed that victims of autism have poor social engagement, limited vocabulary, and display repetitious behavior. He assumed that the patient's genes and environmental functions interact because of the changing cellular function, the effect on tissues, and the metabolism in the organs of any victim.
Along with the problem of the gut and immune system, scientists have found there is chronic inflammation in the white matter, or empty space, of the brain in autistic individuals. Because of a lack of glutathione, a compound which is an important part of digestion and taking out toxins, victims cannot digest their food properly, leading to immune system problems and autistic behavior.
With these new findings, scientists have more clues to the effects of autism. Now, instead of focusing on the brain as their main target, they can use their new information as a guide to understand this complex disorder.
[Source: Discover Magazine]