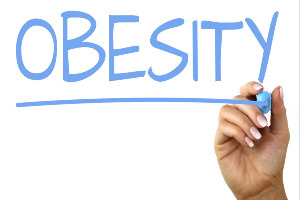 Obesity is a worldwide problem and has been increasingly so in recent decades. This is especially true in the United States, where one third of Americans are obese.
Obesity leads to many health problems including heart disease, high blood pressure, diabetes, and respiratory issues. Being overweight also increases one's chances of having high cholesterol, which in turn increases one's risk of having a stroke and developing heart problems.
A huge contributing factor to the obesity epidemic is the food many consume today. For a numerous number of busy Americans, making food at home is rare. Easy access to fast food makes it convenient for people to buy unhealthy foods from places like McDonald's or Wendy's. These kinds of foods contain high uses of sodium and fats.
In fact, since 2000, the average American consumer has spent billions of dollars on fast food products. Obesity rates have increased simultaneously and dramatically. In addition, typical American means of transportation have encouraged weight gain. With easy access to Uber, Lyft, buses, and taxis, fewer people are using their own feet to get where they need to go.
One way to watch your weight is to think about what, why, and how you're eating. Coming up with a healthy eating schedule and preparing your own meals at home rather than eating out helps maintain or decrease weight. Another doctor-recommended practice for losing weight is regular exercise, like going to a gym or enjoying the great outdoors. Eating mindfully and maintaining a physical lifestyle will decrease one's chances of having heart disease or a stroke.
Obesity is a real and dangerous problem that affects a large portion of the U.S. population. That being said, this problem is reversible and can be dealt with immediately.
[Sources: www.livestrong.com; www.webMD.com]