Behind Prince, the Dynamic Pop Legend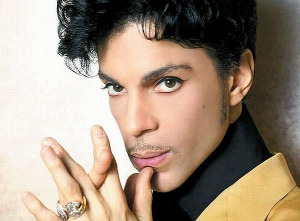 If you live and breathe air, you have definitely heard of Prince. His album, "1999", almost singled him out as one of the greatest musicians of all time. Prince Rogers Nelson was born on June 7, 1958. His father, John Nelson, was a jazz pianist, and Mattie Nelson, his mother, was a vocalist. His life at home was not stable, so at the age of 12, he left and was adopted by the Anderson family.
While Prince was still young, he began to teach himself how to play many instruments including the drums, bass, guitar, and among many others. When he was in high school, he joined the band Grand Central with some classmates. Like most artists, Prince left school early at the age of 16.
In 1976, Prince had begun working as a session guitarist for Minneapolis Sound 80 Studios, and a year later he signed a contract with Warner Records. During the early years of his career, Prince and the "Minneapolis Sound'' became major Musicians on the R&B charts.
His first solo concert was in January 1979. Prince's performance skills improved along with his music. His single "Soft and Wet" also became very popular. People thought of him as an influential artist who led an interracial, mixed gender band.
In 1984, Prince was the main character in his semi-autobiographical musical: Purple Rain. Prince did so well with writing and producing all the music for the film that the soundtrack received an Oscar in that category. The film itself earned over $80 million in the US, and the album sold 30 million copies.
Even though it wasn't "normal" at that time, Prince acted in his own ways and many people seemed to enjoy his energy. Some however did not. The UK hated one of his singles "Sexy MF" so much, that they banned it from the radio because of its suggestive lyrics.
Prince's creativity was so good it had to be shared. Although he usually wrote under a false name, Prince wrote music for artists like The Bangles, Madonna, Chaka Khan, and Mavis Staples. He opened his own studio and it soon became his main residence.
In 2004, Prince was inducted into the Rock and Roll Hall of Fame because of his hard work in creating over a thousand songs. He played all the instruments himself, and became one of the greatest musicians of all time.
He died in Minneapolis on April 21, 2016, leaving behind a musical legacy.
[Source: blackpast.org]