Recent Jr. NBA Conference Brainstorms Ways to Help Youth in Basketball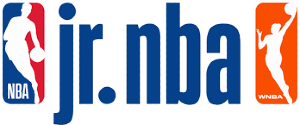 The Jr. NBA is an organization made to help basketball players in their youth improve and grow as players within the game. They teach skills that are crucial in order to be exceptional at basketball.
The Jr. NBA held its sixth annual conference from May 24 to May 26. The theme of the conference this year was "growing the game through the power of connection and community," meaning it's important to have connections to the game and community support to help kids be successful in life and basketball. This organization wants to ensure they have enough resources so that the next generation thrives.
There were many different sessions in the conference such as Her Time to Play and The Jr. NBA Skill Development. Her Time to Play focuses on growing the amount of girls who play basketball. The Jr. NBA Skill Development helps the youth grow in fundamental skills needed to play. They hope that in the future, players can be more engaged in the atmosphere of this organization whose purpose is to aid these players to become exceptional athletes.
Candice Haynes, NBA Youth Basketball Development Manager, says they do a lot to make sure their programs are available for everyone. There is also a free program on jrnba.com that provides videos with key skills that will assist players in their basketball abilities. Haynes says she loves hearing the voices of the youth, and she "hopes to see the Jr. NBA conference grow in the future."
The Jr. NBA is a great way to inspire a wide range of kids in basketball with its captivating atmosphere and fun programs. With more time and efforts put into the program, more improvements can be made for the future generations of players.
[Source: sikids.com]