Dr. Charles Drew's Methods of Blood Storage and Transfusion Are Still Saving Lives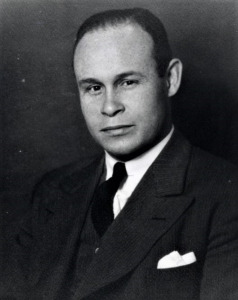 by Yoanna Hoskins, age 15
Dr. Charles Drew, known as the Father of Blood Banks, was an African-American surgeon who developed innovative methods to store blood plasma for transfusions and established the first grand-scale blood bank in the United States.
Charles Drew was born in Washington D.C. on June 3, 1904. He was the oldest son in a family of five children. As a youth he was very athletic: in elementary school, he medaled in swimming, while in middle and high school, he played a variety of other sports. In 1922, Drew graduated from Dunbar High School, and later became a student at Amherst College on a sports scholarship, where he starred in football and track. [read more]
Scientists Scramble to Develop Faster COVID-19 Test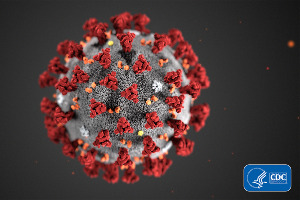 by Christy Zheng, age 17
As states gradually loosen stay-at-home orders, public health officials caution that widespread testing will be critical to safely relaxing social distancing guidelines. Unfortunately, this has been difficult to achieve with the tests available at present. Dr. Deborah Birx, the White House coronavirus response coordinator, said that antigen tests might be "the breakthrough innovation in testing" that the public needs.
Currently, the most common coronavirus tests are polymerase chain reaction (PCR) tests, which detect the virus' RNA. A health care worker swabs a patient's nose or throat, and the sample is sent to a lab, where it is mixed with certain chemical reagents to replicate the RNA before the sample is analyzed for genetic materials. PCR tests are the most accurate tests available, but there have been numerous obstacles that limit its efficiency. [read more]
Drug-Resistant Bacteria Pose Growing Threat in U.S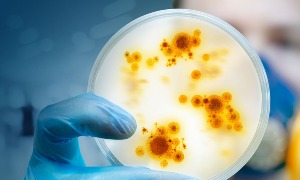 by Zainab Yahiaoui, age 14
What would you do if you went to a medical facility for a small procedure and you ended up leaving with a rare, deadly illness that has no known cure? "Nightmare Bacteria," better known as drug resistant bacteria, infects about two million Americans annually, causing 23,000 deaths.
This bacteria can be spread in different ways, the most common scenario is through IVs and other tubes used during medical procedures in hospitals. Even healthy individuals can contract these deadly bacteria.
Sometimes when drugs are ineffective, the last resort for people affected by these superbugs is to provide supportive care. Fluids and machines are used to keep patients alive in order to provide their bodies a chance to recover on their own. [read more]
$11 Million to Push Precision Medicine for Rare Heart Disease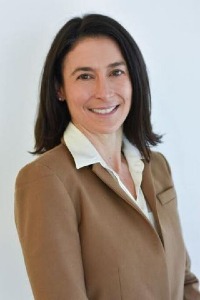 by Abigail Comerford, age 14
Precision medicine is very commonly used to treat different types of cancer. Now, thanks to $11 million in new financing, Magdalene Cook, M.D., CEO of Renovacor wants to use precision medicine to treat a fatal heart disease. Cook will lead a charge in gene therapy to treat this rare heart disease.
"We can detect causative genetic mutations for certain subpopulations and develop precision medicines to address those, as opposed to treating all cardiovascular disease with more of a broad brush," says Cook.
The aim is to use precision medicine to treat dilated cardiomyopathy (DCM). This is a condition where the heart's left ventricle becomes enlarged which causes the heart to struggle to pump blood. DCM is found most commonly in patients with heart disease caused by narrowed coronary arteries; however, a smaller number of patients with DCM developed it due to a mutation in the BAG3 gene. This gene controls the contractility of the heart. When there is a mutation in the gene, it reduces the amount of blood that can be pumped. This causes a dilation and the heart becomes enlarged. This gene also allows for the heart to change shape to accommodate new conditions such as increased amounts of exercise. [read more]
Increased Air Pollution in Historically Redlined Districts
by Virginia Quach, age 18
America has had a long history of racial discrimination. Various unfair practices have been implemented into society, changing the course of success for hundreds of communities, and especially for people of color.
Redlining was an infamously known housing and community policy applied in the 1900s. It was used as a method to distinguish areas as 'red' or dangerous, as opposed to 'green', which were safe. However, this practice was mainly utilized to target ethnic communities as it often disproportionately suppressed or disenfranchised them through biasedly labeling and categorizing them as "high risk." Although redlining is a prohibited policy today the effects of its implementation are still apparent. [read more]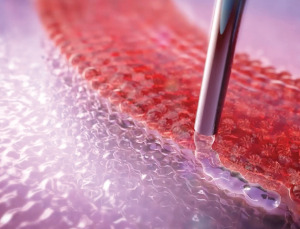 BIOLIFE4D Aims To Revolutionize Transplant Medicine
by Yani Thoronka, age 14
BIOLIFE4D is one of the few companies working to develop innovative biotechnology (biotech). This growing industry has a focus on using biological processes for commercial business. It has the potential to help many patients, including those suffering from heart disease, one of the leading causing of death globally. BIOLIFE4D plans to manipulate blood cells in order to successfully create a functioning 4D bioprinted heart that will eventually be transplanted into a patient.
The creation of the 4D heart is meant to eliminate the numerous complications that happen during heart transplants. A common and frightening occurrence is organ rejection, including acute cellular rejection. This is when the T-cells, a part of the immune system, attack the cells of the patient's new heart. [read more]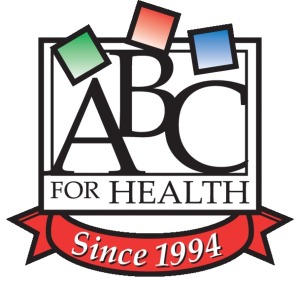 ABC For Health Helps People Navigate a Complicated Health Care System
by Evelin Selenske, age 19
ABC for Health, a local nonprofit public interest law firm, is celebrating its 25th anniversary.
After witnessing his mother and sister struggle to find health care, and an internship in law school that focused on medical debt among rural Wisconsin residents, Bobby Peterson learned first-hand the difficulties many people face to get proper health care. At that time, most law firms did not allow health advocacy for attorneys. And so, ABC for Health, which stands for advocacy and benefits counseling, was created. [read more]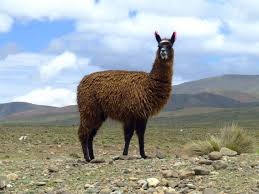 Llamas Could Cure All Types Of Flu
by Desteny Alvarez, age 14
Each year, between 12,000 and 56,000 Americans die from influenza, more commonly known as the flu, and related complications. To combat this disease, scientists have decided to take on a different approach to developing a new flu treatment.
Llamas are being used to build a new antibody therapy that has the possibility to work against all types of flu. The influenza virus is continuously changing its ways to evade our immune system, which is why a new flu shot is needed each winter. Scientists need to figure out a new technique to kill all these different types of flu. [read more]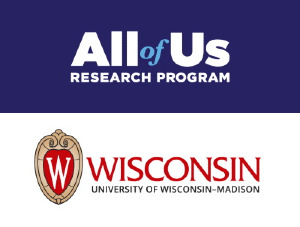 You too can help advance health research. The UW-Madison All of Us Research campaign aims to gather health data from more than one million people in order to advance precision medicine research. To learn more about the program, click here.
---
Recent Health Articles