What Caused the Great Peshtigo Fire?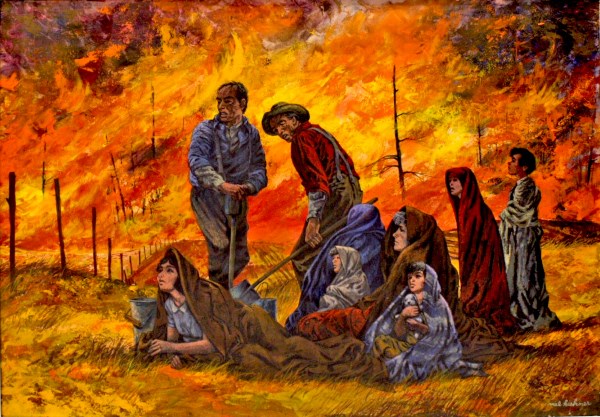 by Aurora Gutierrez, age 13 - Badger Rock Free Press
About 250 people died in the Great Chicago Fire of 1871. The famous, or infamous, Chicago Fire remains a sad and well-known chapter in American history. What many people don't know is that up to 2,400 people died in a much larger but relatively unknown fire in northeast Wisconsin. The Peshtigo Fire was the deadliest fire in United State history. Both of these fires occurred on the tragic evening of October 8th, 1871.
The Wisconsin fire started in a small town called Peshtigo, close to the waters of Green Bay. The fire spread to cover 2,400 square miles or 1.5 million acres of northeast Wisconsin and parts of Upper Michigan. The Peshtigo Fire destroyed 17 towns including the town of Peshtigo where the most casualties occurred. The town of Peshtigo was wiped out in less than an hour. Along with the town, about 800 lives were lost.[read more]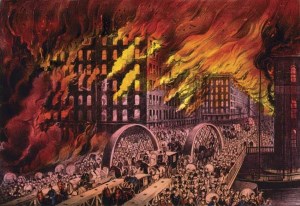 Read More: The Great Chicago Fire
by Annah Tearman - Janesville Free Press