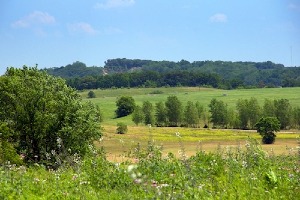 On October 10, 2018, a public information meeting will be held by the Dane County Parks staff concerning the vegetation management of one of our many County Parks, Prairie Moraine County Park. The meeting will be open to the public and interested residents are encouraged to attend.
Dane County Parks are renowned in the country for preserving the abundant natural resources in our county. They also provide a multitude of opportunities for families, nature-lovers, and even pets; they are the first park system to create "off-leash pet exercise areas" in the United States.
Prairie Moraine County Park is one of the most popular of our County Parks, with a dog exercise area and portions of the Ice Age Trail running through it. Volunteers and park staff are continually making efforts to keep the park enjoyable for visitors. Additionally, they are working to curb the damage caused by invasive species to its ecosystem and help native grasses and flowers flourish in their environment.
The upcoming meeting will cover the history of Prairie Moraine Park and discuss goals to manage its vegetation. Interested attendees will be given information and details about possible ways to help the restoration effort. The meeting will be held at the Verona Public Library (500 Silent St. Verona, WI 53593) at 6:30pm.
People who cannot make the meeting or want more information can contact Lars Higdon, a Parks Botanist/Naturalist, at 608-245-6898 or Higdon.lars@countyofdane.com. Also, the Prairie Moraine Master Plan is available at http://danecountyparks.com/documents/MasterPlan/Prairie-Moraine-Master-Plan.pdf.
[Source: www.danecountyparks.com ]