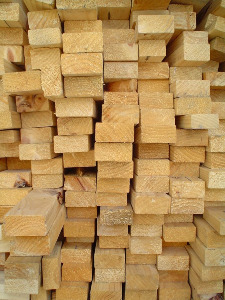 Products of the Future May Be Made of Ultra Dense 'Super Wood'
by Dyami Rodriguez, age 14
Ever thought that a wooden bulletproof vest could be a thing of the future instead of the past? A scientist named Liangbing Hu, a materials scientist at the University of Maryland and a few other workmates, are making this and many other useful objects possible.
Many other scientists have tried and failed to make wood really strong by compressing the wood together, making it more dense, but dense wood tends to return to its original shape and size. But a new densifying process can result in wood stronger than steel that does not expand. [read more]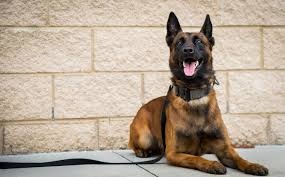 The Future of Healthcare May Lie in a Dog's Nose
by Levi Burris, age 14
In a time when dogs have been trained to sniff out drugs and land mines, scientists are still finding other ways to use canines' superior sense of smell. One of these ways is training them to sniff out terminal diseases in places like Africa, where people generally do not receive convenient access to healthcare. By using dogs in this method, doctors could expand the medical field and save countless lives.
The nose of a dog has lots of potential for disease detection and control. A dog's nose is non-invasive and powerful. According to an article published in Wired.com, "it is able to detect substances at concentrations of one part per trillion—a single drop of liquid in 20 Olympic-size swimming pools." [read more]
New Technology Allows Archaeologists to Uncover Hidden Cities
by Sarah Thomson, age 13
Recently, a huge prehistoric Mayan city was uncovered using a revolutionary technology called LiDAR. This discovery may change the way that archeologists look at ancient Mayan civilization. LiDAR is a tool that can help archeologists map out areas and discover previously unnoticed ruins or structures; it helped a team of Mayan civilization experts uncover a huge Mayan city.
The city that they discovered, called the Megalopolis of the Mayan Snake Kings, stretches over an area twice the size of medieval England. It includes over 60,000 stone structures, hidden by the thick Guatemalan jungle, which were previously overlooked. The city was once filled with interconnected palaces, houses, highways, and temples. [read more]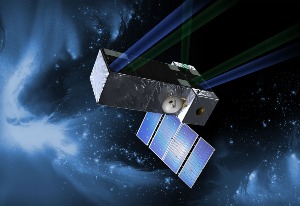 Advanced Technology Is Searching the Universe for Extraterrestrial Life
by Eowyn Gomez Cruz, age 13
Astronomers are inventing new ways to detect life on planets in the universe. As of now, they have not found any habitable land outside of the Earth.
Stars near the Earth are millions of miles away, which makes it hard to detect the planets in orbit around them. Even with the use of large telescopes, it is still challenging to see planets that are close to their parent star because these stars are at least a billion times brighter. [read more]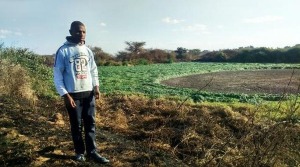 High School Student Uses Waste to Generate Electricity for His Community
by Virginia Quach, age 17
Zimbabwean high school student, Macdonald Chirara recently developed a device to power his community with waste.
In rural areas, electricity shortages are common. Chirara's community relies on firewood as a source of energy during shortages. This practice leads to deforestation and contributes to global climate change. In hopes to guide his community towards an eco-friendly alternative for energy, Chirara has learned how to generate electricity using biodegradable products. [read more]