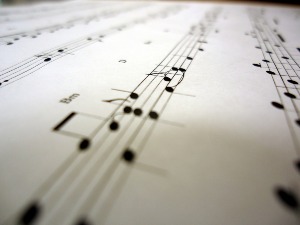 Alzheimer's is a devastating disease with no cure. However, research indicates that music may at least slow the development of Alzheimer's.
An irreversible disease, Alzheimer's is progressively destructive. Its symptoms include memory failure, confusion, disorientation, restlessness, speech disturbance, and overall mental deterioration.
Some caretakers and family members of individuals with Alzheimer's report that music has notable effects on their ailing loved ones. For example, the documentary "Alive Inside," made by Michael Rossato-Bennett, depicts this effect on an elderly man named Henry, who has Alzheimer's and lives in a long-term care facility. Before the program "Music and Memory" was introduced to Henry's care facility, he often sat alone and rarely spoke. But after listening to one of his all-time favorite songs, "I'll Be Home for Christmas, "on the program's iPod, Henry's face lit up.
When the program's producer asked Henry how the music affected him, he replied, "it gives me the feeling of love, of romance. I figure right now the world needs to come into music, singing." He added, "You've got beautiful music here."
This film illustrates just one example of music positively stimulating people with Alzheimer's. Research suggests that live music is another example form of music therapy. In fact, some Alzheimer's care facilities hire live musicians to perform therapeutic music and conduct music therapy. Music therapists use evidence-based music interventions to reach individual patients' goals while promoting wellness and aiming to enhance memory and communication.
This research is vital today: as our population generally ages, more and more people are diagnosed with Alzheimer's. Scientists hope to tap into this research further in the fight against such a terrible illness.
[Source: The Daily Progress]