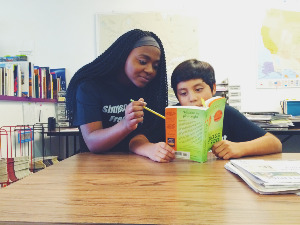 Madison School Officials Propose Black Excellence Plan
By SSFP Editors
The term "Doom Loop" describes a vicious cycle. An attempted solution makes a situation worse by not addressing the root of the problem. In finance, this refers to the boom-bust structure that leads to economic crises. Sometimes Madison uses the same doom loops many times before learning hard lessons.
Local kids pay the price. [read more]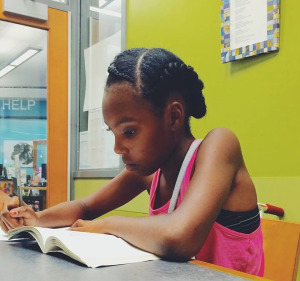 Make Reading Support Madison's Out-of-School Time Priority
by Helen Zhang, Sarah Useche, and Taylor Kilgore
Our community is long past due and immediate action is required. Madison kids can't read. We will not successfully address this crisis, or the disparities that define our city, if we don't first bridge achievement gaps. We will not bridge achievement gaps until all students can read.
Somewhat famously, Madison School Board member James Howard recently said "all the data around kids of color shows we have not gotten it right. Every one of us has a part of getting it wrong for students of color." [read more]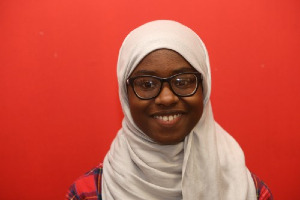 Restorative Justice Alternatives Will Keep Kids in the Classroom
by Kadjata Bah, age 14; Teen Edtior: Simpson Street Free Press
The way that behavior is managed in schools can be crucial, especially in this time when "school-to-prison pipelines" are realities for many students. Schools are often quick to impose suspensions that leave students out of classrooms during school-day hours. This problem, however, does not impact all students equally. Across the country, Black students are three times as likely to be suspended than white students, according to findings of the Civil Rights Data Collection. Research shows that placing law enforcement officers in schools only adds to suspensions, expulsions, and even arrests. One way to challenge school-to-prison pipelines is to replace zero tolerance policies with Restorative Justice alternatives.