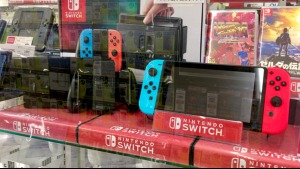 Have you always wanted to play NES Games on your Nintendo Switch console? Well, now you can with Nintendo Switch Online! Nintendo Switch Online is a service that allows gamers to play online with friends and save games when the switch dies or breaks!
Has your console died suddenly for some reason? Let this be the last thing you worry about because now, with Nintendo Switch Online, you will be able to save data on the cloud for most of the games.
One-month subscriptions are $4, 3-month subscriptions are $8, 1-year subscriptions are $20, and the family subscriptions are $35 per year. It's important to know that your subscription doesn't cancel unless you opt out in the eshop menu.
There are many NES games to enjoy such as Donkey Kong, Super Mario Bros., Dr. Mario, Yoshi, Mario Bros, and others. However, the free NES games offered are what make this online program worth it. The program has 20 free games and has consistently added new games each month. Since Nintendo launched the new Nintendo Switch Online, they have gained an amazing eight million subscribers.
[Source: Digital Trends]