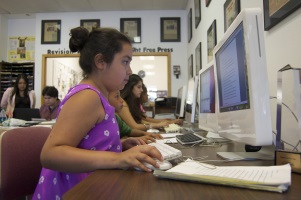 Internet users should be cautious when navigating the web. Scam artists and cyber criminals seek access to information like personal passwords, banking details, and social security numbers. Others may attempt to scam internet users by selling goods or taking money under false pretenses.
The most important aspect of online safety is password security. Internet users should select strong passwords that are different for each account and update them regularly. To create a strong password, try to incorporate letters, numbers, and symbols. Longer passwords are always stronger. Try to think of a phrase only you know and relate it to the account you are creating it for.
Online fraud and identity theft are crucial to recognize and avoid. Never reply to suspicious emails, especially if they ask for personal information. Scammers often try to fool internet users with fake log-in screens; therefore, you should proceed with caution when asked to enter a password. If you suspect that you have received a message from someone whose account may have been hacked, avoid clicking on any links. Doing so could transfer you to a site that could steal your information.
In addition to avoiding fraud, Internet users should know how to steer clear of scams. Beware of strangers offering gifts and do not be tempted fill out forms with personal information—despite what a site says you could win for doing so. Even if you do not click the "submit" button, entering your data into online forms may send information to scammers. To avoid a scam, research sellers when online shopping and only buy products from safe, reliable websites.
Furthermore, be careful when using free Wi-Fi at public locations you may not know or trust. Service providers can monitor activity on their networks, giving them access to personal information. Because of this, Internet users should avoid activities like banking and shopping over public networks.
Always remember to use caution when on the internet. It may seem tedious, but staying safe online can be as easy and is as important as looking both ways before crossing a street.
[Source: Google's Guide to Staying Safe and Secure Online]