Electronic Vehicle Manufacturer Will Partner with UW Madison on New Research Center
by Alan Cruz, age 17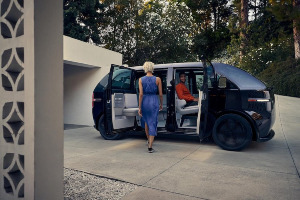 The California electric vehicle (EV) startup manufacturer, Canoo, is partnering with The University of Wisconsin–Madison to establish an on-campus research center, which will be dedicated to EV technology research and development. Additionally, they're making EV more available while lowering the usage of natural resources in production.
In a statememen, UW-Madison's associate dean for research, Oliver Schmitz, said that he intends to work with Canoo over the next six months to solidify the research center's funding, design and staffing.
Tony Aquila, chairman and CEO of Canoo, claimed that university-based research will boost the new and expanding EV market and make American manufacturers more competitive.
Aquila stated, "We are committed to our first research center with UW-Madison to drive groundbreaking advances in electric vehicles — advances that enable us to execute on our mission to bring EVs to everyone." In addition to propelling EV research, the university's College of Engineering wants to create internships, jobs, and learning opportunities for UW students.
Schmits also said the Canoo was compelled to approach the university since the startup was impressed by the university's research capacity and student body.
UW–Madison's ongoing research is focused on enhancing ammonia and hydrogen-based fuel cells, improving vehicle battery efficiency, and diminishing dependency on natural resources. With the help of the startup, UW will be able to progress their development on EV technology.
Both UW-Madison and Canoo are excited to see what benefits their research collaboration will bring to the EV industry and Wisconsin's future.
[Sources: Madison.com; UW Madison College of Engineering]