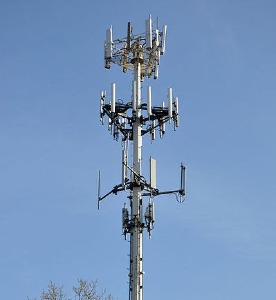 Slow internet; taking forever to load? Well, Madison is currently undergoing the early stages of installing a new technology. This technology will enable smartphones to be fast and expanding Madisonians' access to cellular data. The city is holding public hearings in order to gather the opinions of the people about their upcoming upgrade to their cellular service.
This new device is called "small-cell" antennas. They are compact cellular towers. But unlike the big ones, small-cells provide higher volumes of cellular and data coverage in a smaller vicinity. They are able to serve only a few blocks at a time.
These low-powered antennas are about the size of large suitcase. With this in mind, there are ideas circulating about the placement of the small-cells. The most prominent options are to attach them onto street lights or other poles. However space is currently limited on city poles, so street lights may need to be replaced in order to accommodate the antennas. As for the alternative, free-standing 15 foot poles holding the small-cells could possibly be installed.
The city has explained that it will develop guidelines that will "maximize technological advantages while preserving the aesthetics of city streets." The city is limited in regulations due to federal law, which "requires small-cell equipment to be allowed in public right of way." This leaves the city with limited authority to enforce restrictions.
The bonus to installing small-cells is that they will be able to keep up with the growing demand for speedy data. This will increase access to 4G, which is the fourth generation of cellular technology that allows high-speed wireless data. The small-cells could also later be modified to supply 5G (ultra-fast data) that will allow "more devices to connect to data."
If all goes smoothly, this new update will allow for better quality and access to data coverage. It will improve current network services and the efficiency of our developing city.
[Source: Madison.com]