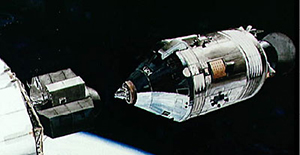 Spacecraft, including unmanned probes, artificial satellites, and manned spacecraft, are highly-advanced technology required to operate in extreme conditions. All types of spacecraft have powerful rockets that help them reach space, survey the planet, explore the universe, and communicate.
Early spacecraft primarily took the form of manned spaceflight. This includes the Vostok I, which the U.S.S.R launched in 1961 to carry the first human into space, and Apollo, which the United States launched in 1969 to carry the first astronauts to the moon. Because unmanned vessels can travel from the Earth and carry supplies to manned spaceflight, this type of spacecraft can even stay permanently in orbit.
Space shuttles are a specific kind of spacecraft that have been historically significant since their beginning. These vessels have three engines near their tail, one engine near their head, and two reusable rocket boosters, one of each side of the craft's body. Nose cones are also crucial parts of space shuttles that allow them to enter the atmosphere in temperatures as high as 2,300°F without being damaged. The United States launched its first space shuttle, called Columbia, in 1981. This launch indicated that re-usable vessels could be built to launch craft into space rather than needing to re-create a rocket for every mission.
Other spacecraft, like robotic probes, do not have to be manned. These are sent to orbit, land on, or study other planets by carrying technology that gathers information and sends it to Earth through radio signals.
Clearly, the last century is full of milestones in the field of spaceflight and space science. Who knows what could be next!
[Source: Kingfisher Encyclopedia]