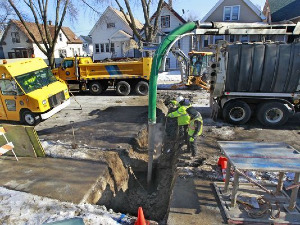 As More Children Test Positive for Lead,
Milwaukee Confronts Public Health Crisis
by Sylvan Bachhuber, age 17
Controversy and concern over lead pipes and safe drinking water is exploding in Milwaukee.
New reports in the Milwaukee Journal Sentinel and elsewhere show city leaders knew about the situation at least three years ago and delayed taking action. Now citizens and a concerned public are calling lead contamination in the city a "public health crisis." [Read More]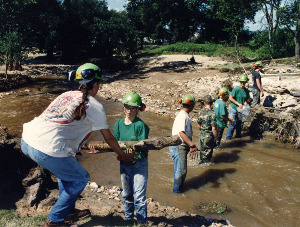 Wisconsin Looks to Revive State's Youth Conservation Corps
by Cristian Cruz, age 15
The Wisconsin Conservation Corps was a work program aimed at helping public or tribal lands in the state. The program employed more than 11,000 young people during a 20-year run, until it ended. It was eliminated in 2003 by Democratic Governor Jim Doyle and GOP lawmakers due to a 3.2 million dollar budget deficit faced by the state.
Now there's an effort to bring it back. The new program would focus on environmental conservation projects that are not high-priority level, but are necessary to keep state parks and other sites in good condition. According to Representative Jeff Mursau, R- Crivitz, this is significant because more than 17 million people visit Wisconsin state parks contributing about 1 billion dollars to the state economy. [Read More]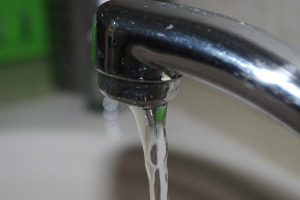 Madison Meets Water Conservation Goals
by Eva Stouffer, age 13
In 1998, the aquifer (a reservoir of water located deep underground) under the Madison area dropped to 130 feet, an all time low since when experts began monitoring water levels in the 1930's. This worried many experts.
Now, water levels have risen around 30 feet, according to local Water Utility Supply Manager Joe DeMorett. Madison has also hit its conservation goal of single-family homes using only 55 gallons of water per-person, per-day. This is three years earlier than expected. [Read More]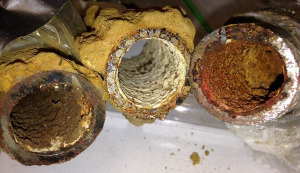 Lead Pipes in Wisconsin Continue to Make News and Cause Controversy
by Virginia Quach, age 16
After the Flint, Michigan water contamination crisis that left Flint residents without clean water for months, Wisconsin is taking steps to help homeowners pay for lead water pipe replacements.
A bill (Senate Bill 48) was passed Tuesday, January 23 by the Wisconsin State Senate, allowing public water services and local governments to give grants and loans to homeowners to cover the cost of pipe replacement. A version of this bill was passed in October 2017 by the Senate which allowed for coverage up to at least two-thirds of the cost. However, the bill was adjusted by the Assembly in November, lessening the coverage to half and requiring loans or grants to be the same regardless of household income. The current bill passed by the Senate was a result of this compromise. [Read More]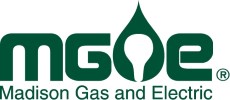 Proud to Support Academic Achievement in Wisconsin