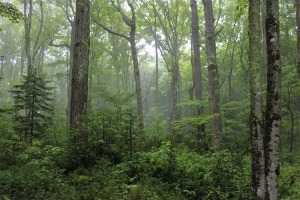 With climate change posing a threat to human existence, many governments, both international and local, have pursued steps towards sustainable and renewable ways of living. Countless places across the United States have taken action to advocate for environmental practices that reduce the impacts of climate change.
On a local level, multiple Wisconsin cities, including Eau Claire and Madison, are initiating conversations and developing plans for implementing renewable energy. Eau Claire, which is expected to rise in average temperature by three degrees Fahrenheit by 2050, has goals to become reliant on 100 percent renewable energy in the next decades.
Eau Claire has initiated a fossil fuel "retirement plan" which details guidelines on energy usage. With the burning of fossil fuels being a dominant culprit in climate change, Eau Claire plans to embrace more sustainable practices like energy conservation and electric transportation in the near future. When surveyed, 75 percent of Eau Claire's residents were in favor of expanded investment into carbon-free energy sources. In general, many were even open to increased energy fees to support the development of cleaner energy and infrastructure.
Similar to Eau Claire, Madison has adopted goals to become less reliant on fossil fuels. In 2017, the Madison Common Council established a goal for the city to achieve net-zero carbon emissions. This goal was developed in collaboration with community members, environmental groups, local utilities and businesses, and the Sustainable Engineering Group. Unlike Eau Claire, though, Madison has yet to create a timeline for its goals. With Madison's population expected to grow in the coming years, expansion into more sustainable practices is crucial as carbon emissions will increase. As of now, Madison is continuing to seek new energy sources and practices to adopt across the city.
The plans made by these local cities will be difficult to implement but are necessary. In a presentation at the Wisconsin Academy of Sciences, Arts & Letters' Local Government Summit 2018, Ned Noel, the associate planner at Eau Claire, and Manus McDevitt, a consultant with Sustainable Engineering Group, discussed potential obstacles in the agenda. Noel said, "Is this all possible? I think it's going to be definitely a journey… It's intimidating in some ways, but in many ways, we can do this, and the answers are just around the corner."
These movements to confront and prevent further climate change are especially critical for the nation at this time. The efforts pursued by cities such as Madison and Eau Claire stem from the federal government's abdication of any responsibility to tackle climate change stimuli and transition into environmentally friendly energy sources and policies. With the United States withdrawing from accords such as the Paris climate agreement, local cities and governments have stepped forward in alignment with international values and practices.
It is critical that actions begin in today's society to limit the usage and application of unsustainable and environmentally damaging processes. As Noel puts it, "This isn't really a political issue. This is a factual issue when it comes down to what is causing that warming … you can see the acceleration over the last 50 years or so about why our local areas are warming … primarily, the burning of fossil fuels is increasing the heat-trapping of our solar radiation to warm our planet." As global citizens, it is our responsibility to preserve and improve the well-being of Earth, not just for the sake of our living standards today, but for future life on this planet.
[Source: Wisconsin Public Radio ]