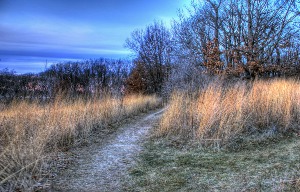 Dane County recently acquired interest in 130 acres of land along the Yahara River near the Cherokee Marsh, north of Madison, for $1.5 million. Improving lake water quality and offering new recreational opportunities, this expansion of the Cherokee Marsh Natural Area Resource could benefit the Madison community.
Dane County Executive Joe Parisi first proposed to protect this land by adding it to an existing nature preserve. Parisi wants to keep this land out of the hands of developers to preserve key river corridors and because of its integral role in cleaning up the Madison lakes. Parisi also stated the land will be available to the public for outdoor recreation.
Of the 130 acres, 53 were purchased by Dane County. In addition, 77 acres owned by a local farmer will also be protected as part of Parisi's plan. This recent purchase connects to land Dane County bought two years ago for $1.1 million, this making the conservation area about 200 acres total. The land is located near the intersection of River Road and Highway 19 in the Town of Westport.
According to Dane County Supervisor Tim Kiefer, key benefits of this purchase include protecting surrounding acres from floods, preserving open space, and improving lake water quality. Kiefer stated, "there is going to be significant population growth in Dane County and blocking area[s] like this that have significant recreational potential along the Yahara river [is] going to be really important.''
Starting this year, the County will implement a five-year plan to develop new parks along the Yahara for hikers, hunters, and fishermen to enjoy. Purchases like the Cherokee Marsh Natural Resources Area are exciting for nature enthusiasts and all Dane County residents. And as Madison grows, the County may continue to preserve other lands as recreational areas. Simpson Street staff and students look forward to visiting the expanded Cherokee Marsh soon.
[Source: www.madison.com ]