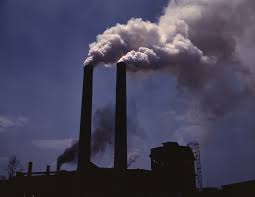 Because of the Clean Air Act of 1970, Wisconsin has some of the cleanest air in the world, said Tracey Holloway, University of Wisconsin-Madison environmental studies professor. To monitor the chemicals in the air, NASA launched the Health and Air Quality Applied Sciences Team, led by environmental studies professor Holloway. Staffed with experts from prestigious institutions across the nation, their project aims to make environmental satellite data more accessible to people around the world.
The U.S. monitors a plethora of the chemicals in our air. The numerous satellites and air monitoring stations in our nation have collected a large amount of data. There is so much data, in fact, that the computers in our satellites sometimes have information overloads. This data is necessary to monitor the safety of our air, but everything can get convoluted when there's so much information.
To make sure important data is easy to find, the Health and Air Quality Applied Sciences Team examines all of this collected data. Then, they figure out how this data fits into different analyses and major concerns of communities. Through this process, organizations like the Wisconsin Department of Natural Services and the Centers for Disease Control will be able to cite information accurately when determining on policies to implement across the nation.
UW-Madison undergraduates will also have the opportunity to be part of the research process on this project. These students will be able to participate in cutting-edge problem solving that can have lasting effects on the world.
[Source: Isthmus ]