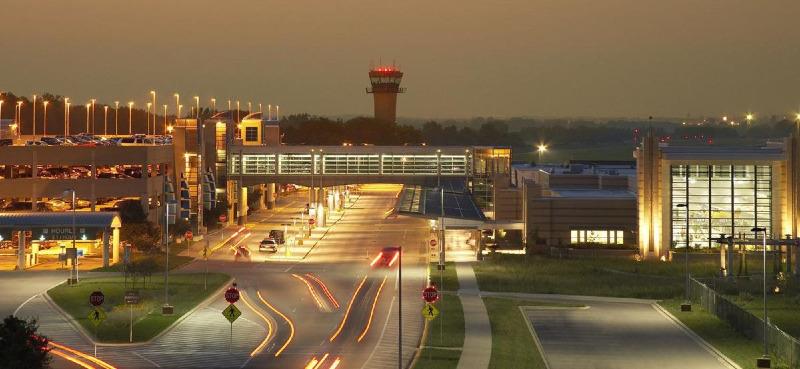 PFAS Contaminate Groundwater Near Dane County Airport
by Gabriella Shell, age 14
Recent tests have revealed extremely high levels of dangerous contaminants called PFAS in the groundwater near former firefighting training grounds at the Dane County Regional Airport.
The Environmental Protection Agency recommends no more than 70 parts per trillion (ppt) of PFAS in drinking water, an environmental contractor hired by the Dane County Airport found an excess of 68,000 ppt in groundwater at a site along Darwin Road. Another site, near Pearson Street, had PFAS levels over 20,000 ppt.
These two sites were used as firefighter training grounds in the 1950s through the 1980s, and are known as "burn pits." The Wisconsin Department of Natural Resources attributed the contamination at these sites to Dane County, the City of Madison, and the Wisconsin Air National Guard.
High levels of PFAS have been found in other places across Dane County, such as Starkweather Creek and Lake Monona. Traces of these contaminants were also found in the fish living in these waters, which led to health officials advising against consuming fish caught in these contaminated waters.
While the high levels of PFAS chemicals in Wisconsin bodies of water were a surprise to some, others were frustrated at the lack of action by the local government. Maria Powell, executive director of the Midwest Environmental Justice Organization, observed that "We point fingers and all this time goes by and it's not cleaned up and it's oozing into Starkweather Creek and people are eating the fish."
In recent years, the Dane County Board has created programs to address the high PFAS levels across Dane County. In 2019, the County Board approved $200,000 to help eliminate PFAS contamination around the Dane County Regional Airport. Additionally, the Madison City Council recently approved a $50,000 addition to the 2021 budget for testing and planning near the airport. Furthermore, the Wisconsin National Guard announced in December that they would begin an investigation into the extent of contamination at the two former firefighting training sites, as well as the overall risk to human health that might result from the current levels of PFAS contamination.
[Sources: Madison.com ; WKOW; Dane County ]