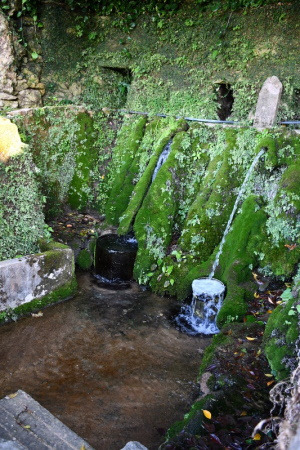 New F-35 jets and industrial chemicals known as PFAS are making headlines in Madison. Meanwhile, citizens on the Japanese island of Okinawa are accusing the United States military of contaminating the environment with the same hazardous chemicals making news in Wisconsin.
High levels of the carcinogenic chemicals perfluoroalkyl and polyfluoroalkyl (PFAS) were found in the blood of Okinawa residents and in the rivers around the island's two U.S. airbases, according to a new study.
The Kyoto University study found high concentrations of a PFAS-related chemical called perfluorooctane sulfonate (PFOS) in the waters near large U.S. military bases, including the Kadena Air Base and the Marine Corps Air Station Futenma.
PFOS and PFOA are chemicals in the PFAS family and were used by the U.S. military as ingredients in firefighting foam for decades, a practice they ended in 2015.
Japanese officials say a lack of transparency has flamed public concerns and caused controversy. A daily Japanese newspaper, The Mainichi , reported that U.S. bases had "not heeded the prefectural government's requests for on-site inspections, and thus the causes of the contamination have gone unconfirmed."
The Washington Post reported that the director of public affairs for U.S. Forces Japan, Air Force Col. John Hutcheson, said the chemicals had been used for fighting petroleum fires primarily at military and civilian airfields.
"U.S. military installations in Japan are transitioning to an alternative formula of aqueous film-forming foam that is PFOS free, only contains trace amounts of PFOA and meets military specifications for firefighting," Hutcheson said.
U.S. officials did not supply information necessary to deal with environmental problems to local authorities, forcing the prefectural government to go through freedom of information procedures to obtain information on incidents in which toxic substances have leaked, according to The Mainichi .
The news out of Okinawa is potentially troubling for those closer to home. The two bases in Okinawa are similar to Madison in that they are sited in large urban areas. The F-35 fighter jets that have caused the debate in Madison have already been deployed in Okinawa.
The Capital Times , Wisconsin State Journal , Isthmus and several other local news organizations have reported extensively on PFAS contamination in and around Madison lakes and waterways.
Wisconsin State Journal reporters have followed these stories closely and the paper has published several long-form pieces on PFAS contamination in Dane County and in Wisconsin.
The State Journal's Chris Hubbach reported last week that Wisconsin environmental regulators will take legal action if the state's Air National Guard does not move swiftly to clean up toxic chemicals that have been used at Truax Field and have turned up in Madison's water supply.
This week The Capital Times cover article reported that Madison residents are increasingly alarmed by PFAS levels in waterways near the airport. PFAS contamination has also turned up in detectable levels in 10 of Madison's 19 municipal wells, and in four seasonal wells.
Meanwhile, Wisconsin's first legislative effort to regulate these "forever chemicals" moved a step closer this week to becoming law. A bill, authored by Rep. John Nygren, R-Marinette, and approved by the Assembly's Environment Committee on an 8-1 vote, would limit where firefighters and others could test or train with foams containing PFAS.
[Sources: The Washington Post ; The Mainichi; chemistryworld.com; Wisconsin State Journal; The Capital Times; Isthmus; Ryukyu Shimpo ]