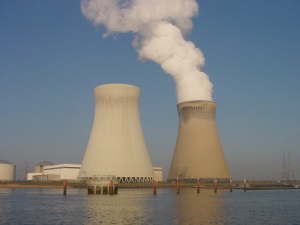 The Wisconsin State Assembly recently voted to lift a restriction on nuclear power production in the state. Assembly Bill 384 now goes to the Senate. Democrats and Republicans alike support the bill.
AB 384 would lift a prohibition on the construction of nuclear power plants that has been in place since 1983, four years after a nuclear meltdown in Pennsylvania. The prohibition, or moratorium, demands that before any more nuclear reactors are built in Wisconsin, a federal storage facility for nuclear waste must be built first. It also forbids the building of modern reactors if doing so would burden the ratepayers.
Other regulations make the building of another nuclear reactor not only difficult, but also expensive. There is, however, technology that could potentially decrease the chance of danger and the price. Scientists are also studying ways to create low-carbon electricity using nuclear fuel.
Supporters of the bill say it would aid in reducing carbon pollution, which is a large problem in Wisconsin due to the state getting about half of its electricity from the burning of coal. Burning coal and using natural gases, while cheaper, releases carbon dioxide into the atmosphere, thus adding to the rapidly growing problem of climate change. Nuclear power plants do not release planet-warming greenhouse gases, which is why some environmentalists support the bill. Many Wisconsin power companies, business groups, and unions also support AB 384.
Currently, only one of Wisconsin's three nuclear power plants is still producing energy. It is located about 45 miles southeast of Green Bay, near Two Rivers. The other two plants are located in Genoa and Kewaunee and have been closed due to lower-priced natural gas and other market forces. All three nuclear plants store spent fuel rods on site.
Opponents of AB 384 believe that if the bill is passed, a nuclear waste dump will be created in Wisconsin. They say that instead of nuclear energy, the state's efforts would be better spent on solar and wind energy. There is also a natural fear of nuclear energy, especially after the nuclear disasters in Chernobyl and, more recently, Japan.
Supporters of the bill argue that other energy sources aren't changing carbon emissions and that AB 384 would continue an effort to prioritize efficiency, conservation, and renewable energy.
The debate over AB 384 continues, and whether or not the bill would actually decrease carbon emissions and produce more energy for Wisconsin remains unknown. However, whatever is decided depends on whether nuclear power will benefit the state.
[Sources: Wisconsin State Journal ; Associated Press ]