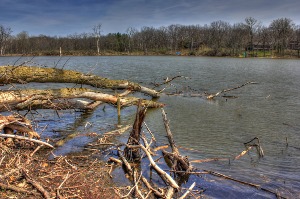 The water in Wisconsin has become a rising concern over the past decade. Governor Tony Evers recently announced that 2019 will be "the year of clean drinking water." Even though the nitrate-infested wells and lead pipes will take decades to repair, Evers and his team are extremely passionate to tackle this issue.
To remove all the lead lines in Wisconsin will cost over two billion dollars; a major problem is finding that money for repair. Milwaukee officials say that the city's lead pipe replacement could potentially cost more than 750 million dollars. Milwaukee Mayor Tom Barrett is especially appreciative of Evers' work. "I loved the fact that (Evers) emphasized clean drinking water, lead services lines. ... At the end of the day, just the fact that the new administration is quick to address public health issues, and is reaching out proactively to us, is very, very much appreciated," Barrett stated.
Between 2007 and 2010, Wisconsin health departments found that 47 percent of 4,000 private wells did not satisfy one or more of the health-based standards. They found bacteria, nitrates, and heavy metals in the water. Even more to the point, the Wisconsin Geological and Natural History Survey and the U.S Agricultural Research Service conducted a study and found that 42 percent of 301 wells tested in Grant, Lafayette, and Iowa counties did not meet standards for bacteria or nitrates.
Much of the water in Wisconsin remains below critical health standards. Only time can determine whether Governor Tony Evers and the legislature can successfully collaborate to repair the damage.
[Source: jsonline.com ]