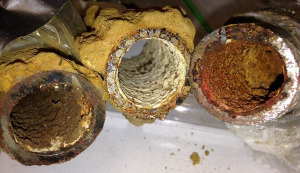 After the Flint, Michigan water contamination crisis that left Flint residents without clean water for months, Wisconsin is taking steps to help homeowners pay for lead water pipe replacements.
A bill ( Senate Bill 48 ) was passed Tuesday, January 23 by the Wisconsin State Senate, allowing public water services and local governments to give grants and loans to homeowners to cover the cost of pipe replacement. A version of this bill was passed in October 2017 by the Senate which allowed for coverage up to at least two-thirds of the cost. However, the bill was adjusted by the Assembly in November, lessening the coverage to half and requiring loans or grants to be the same regardless of household income. The current bill passed by the Senate was a result of this compromise.
The US Environmental Protection Agency estimates that at least 176,000 lead pipes connect public water mains to Wisconsin homes. If the bill becomes law, thousands of Wisconsin residents could be effected by the new adjustments. Although residents could benefit from lead free water pipes, they may see increases in their monthly water bill to fund the program.
Senator Robert Cowles, R-Green Bay, said, "this is a legislative process and if we don't take the deal, we're not going to get anything." He adds that in an ideal world, the bill could encompasses more. Senator Chris Larson, D-Milwaukee, said, "I am endlessly frustrated that we are refusing to do more to tackle lead in our state," noting that the bill fell extremely short of what is needed in the community.
As of publication, Governor Scott Walker had not yet signed the bill.
[Sources: wpr.org ; nbc15.com; docs.legis.wisconsin.gov ]