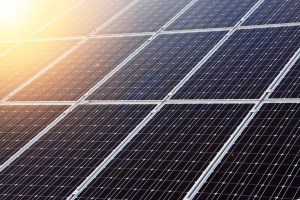 Solar power has taken Wisconsin by storm. In 2015, the state's installed solar capacity grew by 94 percent and powered more than 3,800 homes. As demand for solar panels has risen, so have associated costs. Recent changes to large-scale energy company's billing provisions, like We Energies, have made solar power much more expensive.
Among the most notable of these provisions was a change to the timing of utility compensations so energy use would be tallied monthly instead of annually. This has a notable impact on solar panel cost. When panel owners send unused energy back to the power grid, electrical companies reimburse them for them for their contribution.
In Wisconsin, electricity usage is much higher during summer and winter months due to costs associated with heating, lighting, and air conditioning. When reimbursed annually, Wisconsinites essentially use excess energy produced in the spring and fall during more power-demanding months. But, when reimbursed monthly, electrical companies often employ financial loopholes that shortchange their clients.
For instance, electrical companies may compensate costumers using a lower "avoided costs rate" in the spring and fall and charge a higher "retail rate" when the same customers subsequently buy their energy back in the summer and winter. The difference in these two rates can range from eight-10 cents per kilowatt-hour. This is disadvantageous to solar panel owners. And, according to the Interstate Renewable Energy Council, these provisions might disincentivize larger solar panels that produce excess energy.
Representatives of energy companies, on the other hand, have said the switch from retail to avoided rates is both necessary and fair.
"To set the buyback rate at something higher than avoided cost for costumer-generated energy would set an inappropriate price signal and would be unfair to costumers without their own generation," We Energies spokesman Brian Manthey said to Midwestern Energy News.
Manthey opposed annual metering, however, and stated, "monthly net metering more accurately and more fairly values distributed generation."
One utility that has not implemented the kind of monthly 'true-up' that Manthey supports is Madison Gas and Electric. Rather, MG&E does this annually and only pays for excess production at the avoided cost rate.
Many companies who are metering monthly also have raised fixed charges . A "fixed charge" is a base fee that is independent of a costumer's energy usage. Essentially it is a payment to stay connected to the grid. These costs have steadily increased to $15 per month, a 97 percent increase from the previous $7.67 per month. Conservationists are concerned that higher fixed charges harm consumers who use smaller amounts of electricity, like low-income consumers and energy-conscious solar panel owners.
Energy companies state that higher fixed charges help cover their fixed costs on existing infrastructure like meters, poles, and wires. According to Wisconsin Public Service, the influx of energy conservation has decreased sales, thus causing them to rely more heavily on their fixed charges.
"It's really an effort to align the fixed costs with the fixed charges," said Utility spokesperson Kerry Spees.
However, a testimony from RENEW Wisconsin points out that Wisconsin's fixed costs are dramatically higher than those in other states. The average increase in fixed charges in U.S. investor-owned utilities is 14 percent. In Wisconsin, however, the increase is substantially higher at 83 percent.
Clearly, there is room for improvement in Wisconsin utility policies. As the state continues to shift toward clean and renewable energy, experts say it's necessary for providers to come to reasonable compromises. Only then will we create a greener, more sustainable state.
[Sources: Midwest Energy News ; Solar Energy Industries Association; RENEW Energy ]