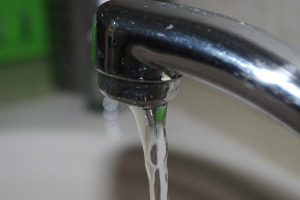 In 1998, the aquifer (a reservoir of water located deep underground) under the Madison area dropped to 130 feet, an all time low since when experts began monitoring water levels in the 1930's. This worried many experts.
Now, water levels have risen around 30 feet, according to local Water Utility Supply Manager Joe DeMorett. Madison has also hit its conservation goal of single-family homes using only 55 gallons of water per-person, per-day. This is three years earlier than expected.
These changes are due not only to more efficient appliances and low flow fixtures, but also a change in attitude around water use. There has also been a drastic shift in commercial water usage. Many dairies and manufacturers have closed or moved to other areas. For example, Oscar Mayer, one of Madison's largest water consumers shut down for good in early 2017. That year, it used 79 million gallons of water, which is only a fraction of its normal 400 million gallon usage.
The decrease in water consumption has led to more benefits than just improving the health of the aquifer. Less water requires less energy, which reduces our carbon footprint.
[Sources: Wisconsin State Journal ; Madison.com ]