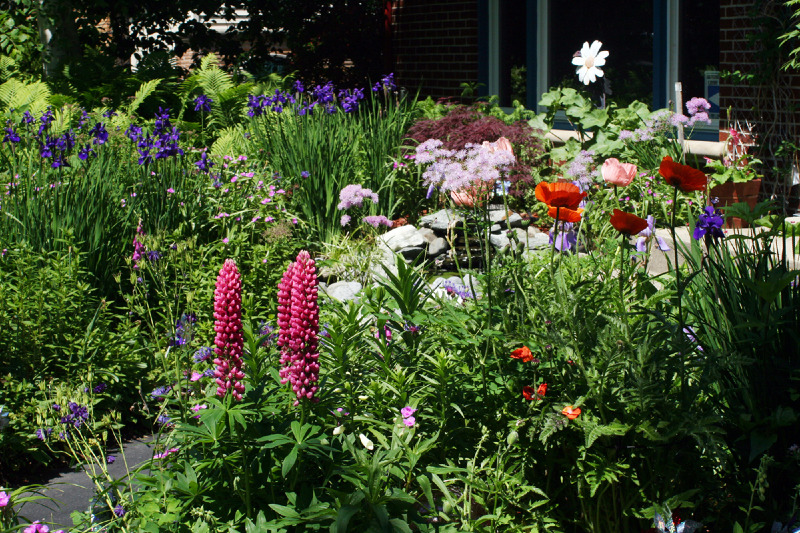 Dane County Land and Water Resources Department to Provide Native Wisconsin Plants for Free
by Darius Smith, age 14
Are you interested in helping the local environment and learning more about native plant species in Wisconsin? If so, the Dane County Land and Resources Department has a fun and educational opportunity for you.
Every year the Land and Water Resources Department provides free native plants to schools and community groups in Dane County. This program has distributed more than 17,000 plants to almost 100 different organizations since the program was launched in 2016. The plants are available each year in the summer and fall.
Native plants provide important habitat and food sources for pollinators and other wildlife. The primary pollinators in Wisconsin are insects such as bees, butterflies, wasps, moths, and beetles. Hummingbirds are also considered effective pollinators. Bees are the most important pollinators for many plant species in our state, and they feed almost exclusively on pollen and nectar.
Scientists are worried about declines in honeybee populations. There has also been a decline in some native bees, including many species of bumblebees. Local populations of all types of bees can be supported by cultivating flowering plants, providing nesting sites, and eliminating the use of pesticides.
Among the plants that are considered good for pollinators are violets, pussy willows, Prairie smoke, and pasque flowers. Virginia bluebells are pollinated by ruby-throated hummingbirds.
Native plants also help protect water quality. They do this by reducing storm water runoff. Native plants have deep root systems that help absorb and filter runoff more effectively than the short roots of many turf grasses or other non-native plants.
You can find out more about native plants and how to get involved with this program by visiting the Dane County Land and Water Resources website. You can apply to receive free plants here . Applications are due by July 20, 2021.
[Sources: University of Wisconsin Extension ; wpr.org; Dane County Land and Water Resources Department ]