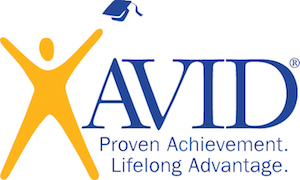 Did you know that in 2007, the nationally recognized AVID program or the Advancement Via Individual Determination program, started at East High School in Madison, Wisconsin.
Madison's East High School has once again been named the national model for the AVID program – the second time since 2013 when the school was recognized as an AVID demonstration school for schools nationwide.
AVID is a college readiness course that teaches students to prepare for higher-level classes, like honors and Advanced Placement, and how to be organized within those classes. AVID also provides tutors and academic support for students struggling in certain courses to help them get back on track. Building these skills helps students to be engaged and motivated throughout high school.
Unlike other schools, East High School's AVID program partners with the Boys and Girls Club of Dane County. the TOPS program, (Teens of Promise) couples with the program to help students in the classroom with opportunities, such as internships, mentoring, and tutoring. The TOPS program will support student alumni after they graduate from high school, too.
In a statement, Principal of East High School Mike Hernandez said, "The use of AVID strategies school-wide has positively impacted students and staff, and we continue, to see a more engaged and college-ready student body."
District-wide coordinator for AVID Langston Evans said he does not remember a program like AVID/TOPS when he was a student. Over the years, he has watched students become leaders and intelligent learners. Data from 2014-2015 show that 100 percent of AVID/TOPS students graduated on time, and 90 percent of those students were enrolled in college by September.
Since 2007, with a total of 25 students, AVID has expanded to four area high schools, and a total of 11 middle schools.
"Getting to college is one thing, but we want to make sure our students are ready to thrive, make good decisions and move on to successful lives," said Evans.
[Source: The Capital Times ]