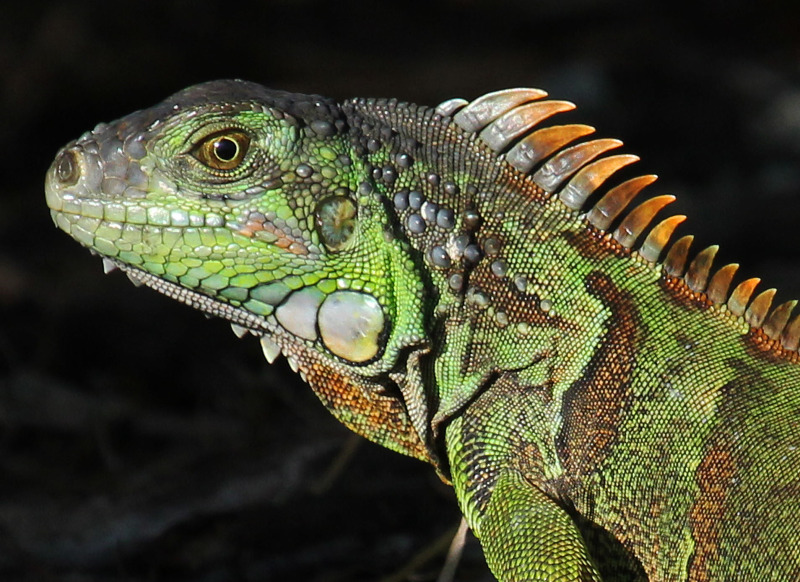 Why You Shouldn't Keep Green Iguanas as Pets
by Malaya Lawson, age 9
Did you know that green iguanas can live up to 20 years in the wild but most live less than one year in captivity?
Green iguanas are very popular reptile pets in the United States, but they are very hard to care for. As a result, the majority of them die within their first year in captivity. Many of the owners end up releasing the iguanas or sending them to reptile rescue groups.
Iguanas are very active in the daytime looking for food and eating leaves, flowers, and fruits. They are exceptional swimmers, which helps them escape from predators. Green iguanas have sharp teeth and tails, which they use against their predators. They live primarily in tree canopies. The iguanas are so strong that they can jump down from as high as 40 feet and survive. They are also very sneaky. If a predator grabs an iguana by its tail, the tail can detach without damage.
Green iguanas are beautiful animals, but they are hard to take care of, so think before getting one. Also, beware! Green iguanas can grow up to six feet long. They are one of the biggest iguanas in the Americas.
[Source: National Geographic ]