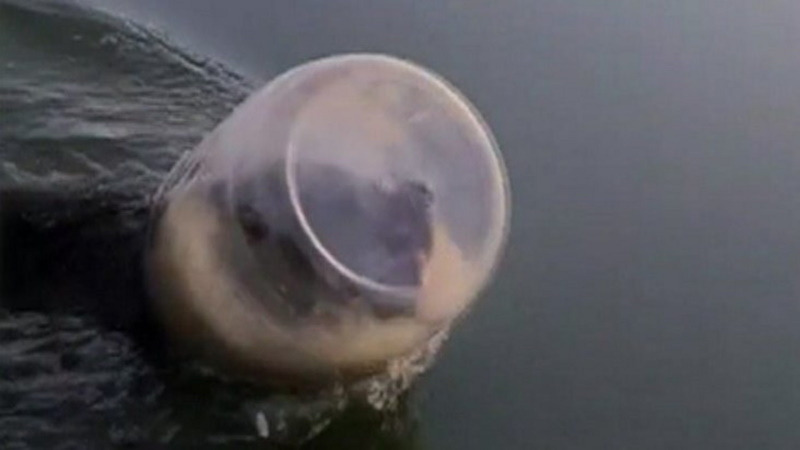 Wisconsin Family Rescues Black Bear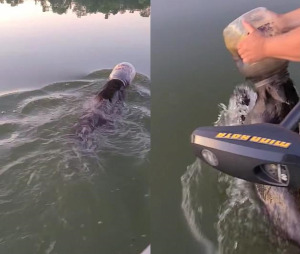 by Elim Eyobed, age 9
Plastic and garbage can hurt many animals, including young black bears. One Wisconsin family found a bear that had its head stuck in a plastic food container at Marsh Miller Lake in Chippewa County.
Thanks to Tricia Hurt, her husband Brian Hurt, and their son Brady, who happened to be fishing at the lake, the bear was saved. At first, they thought it was a swimming dog. They tried to pull the container off the bear's head but failed the first attempt. After their second try, they succeeded in pulling the container off.
Brain Hurt said, "That was the thing I remember most, is that bear panting heavily, trying to get air. Can you imagine having that down in the water, it sealed it off so it couldn't get fresh air into that jug?"
In the video the family captured and posted on social media, they can be heard cheering as they watched the bear swim to shore. The bear collapsed on the shore, and the family waited to make sure they knew it was safe. The Hurts believe that the bear would have drowned if they were not there to help.
The fate of this young bear is another example of why it is so important to put all recycling and garbage into their correct bins.
[Source: Madison.com ]