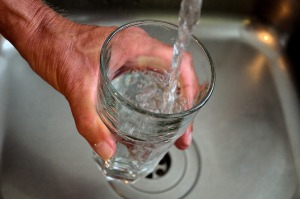 PFAS, chemicals commonly found in non-stick cookware, water-resistant clothing, and firefighting foams among other things, have been found in 10 out of 19 Madison city wells tested. Though it is not a health threat at the levels detected, Madison Water Utility is making an effort to let people know what is in their water.
More formally known as per-fluoroalkyls and poly-fluoroalkyls, PFAS were detected in low and trace amounts. The highest concentration in Madison, at 20-21 parts-per-trillion (ppt), was found near the airport in Well 15, where firefighting foam is used in National Guard training.
High amounts of PFAS are related to health problems like increased risks of cancer. The Environmental Protection Agency advises no more than an accumulated 70 ppt of PFAS in one's body during a lifetime.
Madison Water Utility does not yet know where else the chemicals are coming from, as the latest results locate traces in multiple wells in residential areas. They are finding that places like airports and landfills, where PFAS are commonly spawned, are not the only producers in our city.
No PFAS were found when all the wells were last tested for them in 2014 and 2015. Madison Water Utility has been using updated, more accurate testing methods for the past two years, which has allowed them to detect trace amounts of the chemicals.
Madison Water Utility claims that it will not come as a surprise if PFAS are detected when four seasonal wells are also tested this summer.
[Source: The Wisconsin State Journal ]