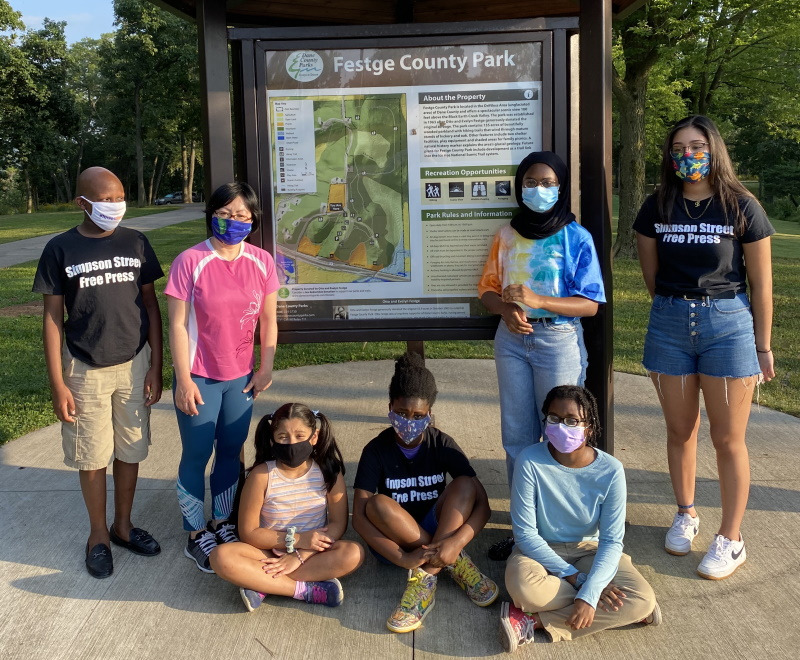 Help Collect Seeds at Beautiful Festge County Park
by Jules DaCosta, age 12
Do want to learn more about how seeds travel and at the same time help restore natural areas in our beautiful Dane County Parks?
Well, you can have that opportunity this fall at Festge Park, which is located just a few miles west of Middleton on highway 14. Fall is great time of year to be outdoors in Wisconsin with all the fall colors. It's also when seeds start to ripen and prairie landscapes repopulate themselves. Volunteers and Dane County Parks staff will help this process along during two seed collection days at Festge Park in September.
The event dates are September 4 and September 23 from 9am until 12 noon. Volunteers will meet at the park and collect seeds that will be used at various parks throughout Dane County. No prior experience is necessary. But park staff suggest volunteers wear long pants, a long-sleeve shirt, and bring some drinking water. Close-toed shoes and work gloves are also recommended. Because it's in a park, it will be easy to social distance, but it is a good idea to bring a mask.
To sign up, just go to this website link . You must sign up to participate, and all seed collection opportunities this fall are limited to 10 people. There are also opportunities to assist collecting seeds at other locations and on other days.
Festge County Park contains 155 acres of wooded parkland and prairies. The park also has plenty of hiking trails that wind through a mature stand of hickory and oak trees. The park is part of Wisconsin's beautiful Driftless Area, an area left untouched by the glaciers during the last Ice Age. Festge Park offers a scenic view 100 feet above the Black Earth Creek Valley
Festge County Park came about when Otto and Evelyn Festge made a generous donation of land in 1963. The park offers many other features like play equipment, shaded areas for picnics, two park shelters, and a natural history marker that explains the glacial geology of the Driftless Area. You can also go fishing in Salmo Pond.
Best of all, it's free and accessible. As you leave Middleton on University Avenue, you will be on Highway 14. Festge County Park is about 1.5 miles west of Cross Plains. You can't miss it and it's well worth the trip.