Scientists "Rediscover" the Jambato Harlequin Frog in Ecuador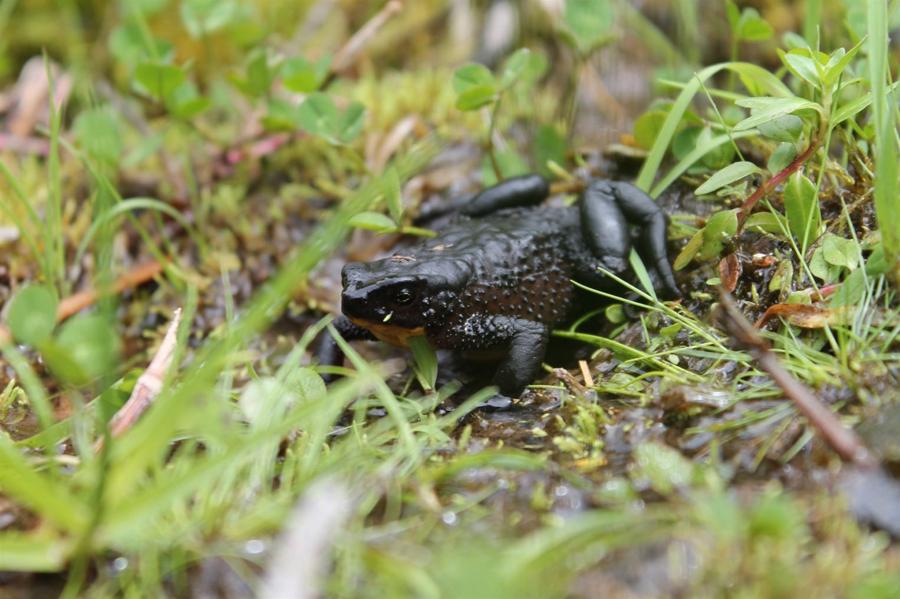 Is it possible for an animal that has been extinct to make a comeback? Across Central and South America there is a group of bejeweled frogs that is doing just that. The group is called the Harlequin frogs, which is a category of 100 different colored frogs.
After several researchers reported in the December Biological conservation that "roughly one third of harlequin frogs presumed to have gone extinct since the 1950s has been rediscovered," Klye Jaynes, a conservation biologist at Michigan State University believes this is a glimmer of hope. When Jaynes heard about the jambato harlequin frog, he was motivated to begin researching how many harlequin frogs have returned from extinction.
A fungus caused the frog to fully disappear from 1988 to 1989. People searched for this frog for years. Scientists ran extreme research and pastors even offered rewards to their congregations if anyone found one. After being missing for decades, in 2016 a boy discovered a small population of Jambato frogs in a mountain valley in Ecuador.
It's always an incredible achievement when we rediscover a species or animal. Hopefully we can rediscover more species in the future.
[Source: Sciencenews.org]