Researchers Find Students who Work Part-Time Jobs are Less Likely to Graduate on Time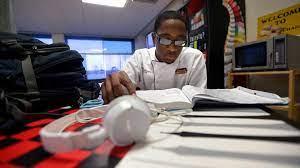 Almost half of all full-time students in college work in addition to their courses. Students who work while in college are 20% less likely to graduate than their peers, according to a recent study in AERA Open, a journal published by the American Education Research Association. With the growing financial demands of college tuition and debt, students must balance their education and their livelihood. However, there are ways to mitigate the pressure of work and school.
The study was conducted in Tennessee from 2001 to 2017 and followed around 600,000 working and nonworking students from otherwise similar backgrounds.
The findings showed that working students enrolled for about one less credit per semester than those who did not work, possibly due to time constraints. Many of the students who worked had similar academic success compared to students who didn't, but lighter course loads often slowed their progress to graduation.
Working fewer than 15 hours per week did not have the same effect on completion. Other studies show that working on campus might help students in terms of convenience and provide a more focused environment. Furthermore, finding jobs that relate to their major may also prove to be beneficial for working students.
The challenge conflict students face between schoolwork and employment opens the door for colleges and policymakers to better support students by expanding access to financial aid and meeting basic needs such as housing.
[Source: University of Tennessee]