Neymar Jr. and His Rise to a Becoming a Soccer Legend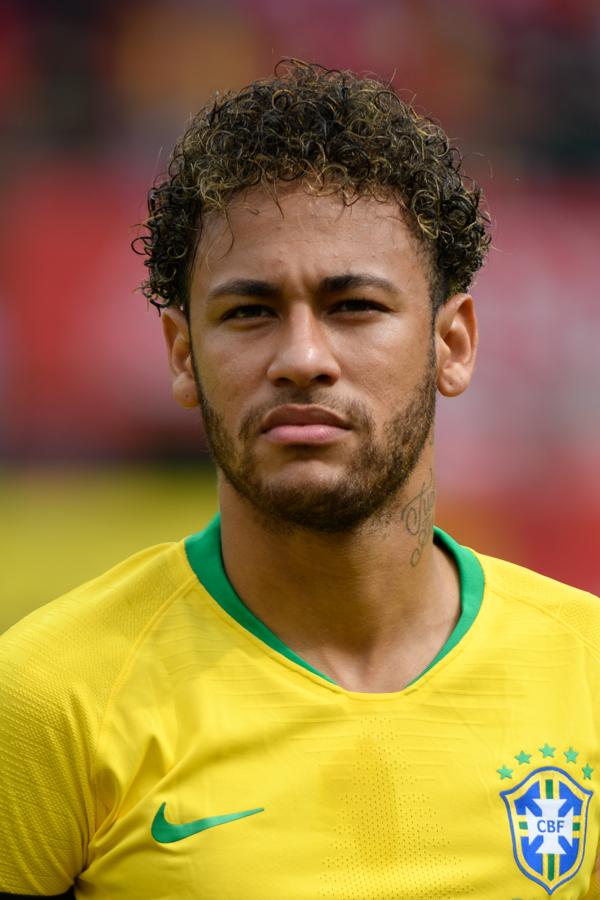 Neymar Jr. is one of the most famous athletes in the world and one of the greatest soccer players in Brazilian history. He is famously known for playing as a forward for Paris Saint-Germain and Brazil. Although when he first started playing, he mainly played as a winger. Neymar is also known for his quick agility, dribbling, and shooting accuracy. His skills on the field have even been compared to some of the greatest soccer and Brazilian players of all time such as Pele and Ronaldinho, Neymar Da Silva Santos Junior, famously known as Neymar Jr. was born in
Mogi das Cruzes, Brazil on February 5, 1992. He began playing soccer at a young age in the streets of Brazil where he was in a youth soccer team called Sao Vicente. He was mentored by his dad, Neymar Santos Sr., who was a professional soccer player at the time. His dad, along with playing in the streets, was a huge influence on Neymar's professional soccer career later on.
During his youth, he began to develop many of his own techniques that mixed speed, dribbling, and shooting while playing with the youth club Portuguesa Santista. His talent quickly caught the attention of Brazilian club Santos. He began to play for Santos youth ranks in 2003 and was seen as the next big star in world soccer. Neymar would go on to receive a contract from Santos which paid him $2,000 a month at the age of 15. By the age of 16, Santos signed him to a bigger contract that was long term which gave him $23,000 a month before becoming pro. When he turned 17, he was earning more than the average professional soccer player in South America and was promoted to his first team where he would make his professional debut with Santos on March 7, 2009. In that match, Santos won 2-1 against the team Oeste. This would officially begin one of the greatest careers in Brazilian soccer since the likes of Pele and Ronaldinho years prior.
The first season he played for Santos, he scored 14 goals in 48 games total. In his first year as a pro, Neymar competed in the U-17 World Cup, representing Brazil. He elevated Santos to a higher level than before, making them one of the best clubs of Brazilian soccer. In his five seasons playing for Santos from 2009 to 2013, he scored 136 goals in 225 games. In this time, one of his best wins was when he won the 2011 Copa Libertadores for the club, in which they defeated Penarol of Uruguay in the finals. He played his first international match with Brazil in 2010 where his team faced against the U.S. on August 10, 2010, where the score was 2-0. His time in Santos and his achievements in it, cemented himself as one of the greatest players in the team's history.
Brazilian soccer was increasing in success leading up to the 2014 World Cup. During this time, Barcelona signed Neymar and paid $64 million for his services. Playing for this team would lead him to great success in the next chapter of his career. Barcelona had loads of talent with one of his teammates being one of the best soccer players in the world, Lionel Messi. This would boost Neymar to higher status as he formed the MSN connection, which consisted of him, Messi, and Luis Suarez. This trio dominated countless teams as they had multiple games where they had a lead score of 4-0 by halftime. Within the four seasons played, he was one of the most important players on the team, scoring 105 goals in 186 games for Barcelona. His time in Barcelona was a massive success and contributed to a large portion of his career.
Neymar wanted to push his career to another level, so in 2017, he left Barcelona and went to Paris Saint-Germain (PSG) for a record 200 million euros. PSG was supposed to be his time to thrive on his own, but he encountered issues with fellow teammate Edinson Cavani. Neymar was the best player on the team at the time, but Cavani and Neymar had heated situations on the field, one occurrence being arguing about penalties and free kicks in the Ligue 1 game against Lyon. Along with this issue, he also suffered countless injuries which prevented him from consistently being on the field. In his second season with the club, he would only play 17 league games and in the next season, only 15. Nevertheless, he showcased his skills as he hit 100 goals across all competitions in 144 games and won multiple titles in PSG.
On the Brazilian national team, Neymar has represented in three World Cups, three Copa Americas, two Summer Olympics, and one Confederations Cup. He has played in 124 games and scored 77 goals thus far for Brazil. He is the person with the fourth most international games played for Brazil and the second highest goal scorer in the country's history. He has played in 12 World Cup matches, scoring eight goals and three assists in total. The first World Cup he competed in was in 2014 where Brazil lost to the Netherlands 0-3 in the semifinals. In that match, he severely fractured his vertebrae after being kneed in the back by Juan Camilo. The next World Cup he competed in was in 2018, where his team lost to Belgium 1-2 in the quarterfinals. In the most recent World Cup in 2022, he suffered an ankle injury during a group stage match against Serbia which took him out of two other group stage matches. However, he managed to recover in time to compete in the tournament, and went on to beat South Korea in the first round. Unfortunately, the team would lose to Croatia by two penalties in the quarterfinals which was devastating for Brazil. Surprisingly, he would only win one championship throughout his time with Brazil. This would be the 2013 FIFA Confederations Cup, where he would score four goals, and defeat Spain in the finals of the tournament.
Neymar has had massive success throughout his soccer career, winning championships at club and international levels. Besides soccer, he has been an international sensation, being cast in TV series such as xXx: Return of Xander Cage and Money Heist. He is one of the highest-paid athletes in the world and has earned over $200 million dollars throughout his entire career. Neymar Jr. has had major success throughout his soccer career and undoubtedly will be remembered as one of the greatest soccer players of his generation.
[Source: The Highlights App]