Former Badger Troy Vincent Selected to College Football Hall of Fame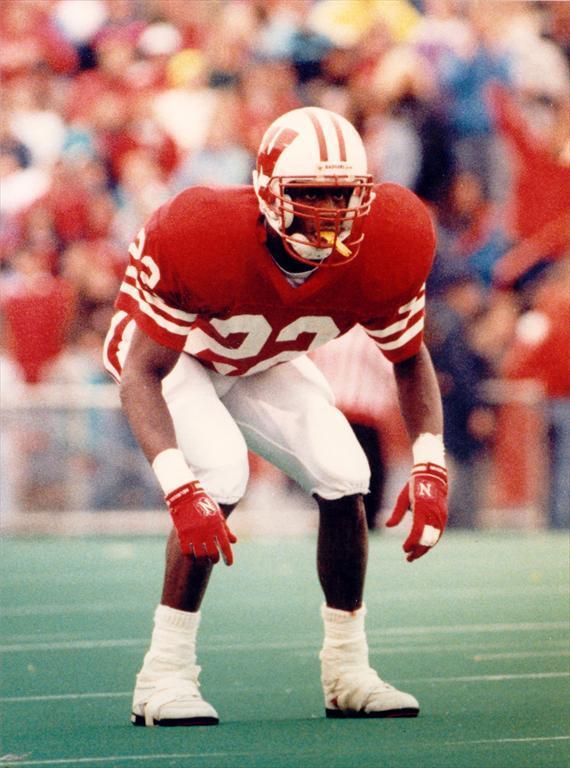 Former defensive back Troy Vincent was inducted into the College Football Hall of Fame in 2023. He is the 12th Wisconsin Badger to win this award.
Vincent was a former defensive back for the Wisconsin Badgers. He had 192 tackles, four interceptions, and 31 defended passes. Additionally, he was a punt returner, with 66 punt returns for 773 yards. He holds the record for the longest punt return in Badger history.
Once his college career ended, Vincent was selected as the seventh pick in the 1992 draft by the Miami Dolphins. He played 207 games in 15 seasons for four different teams: the Miami Dolphins, the Philadelphia Eagles, the Buffalo Bills, and the Washington Redskins. After retiring, he became president of the NFL Player Association from 2004 to 2008. Now, he is serving as the executive vice president of football operations for the NFL.
During his time, Vincent achieved many accomplishments. He was a first-team All-American honors in 1991; he was five-time Pro Bowl pick and a three-time All-Pro pick, and he won the Walter Payton Man of the Year Award. Vincent truly deserves his spot in the College Football Hall of Fame.
[Sources: Milwaukee Journal Sentinel]