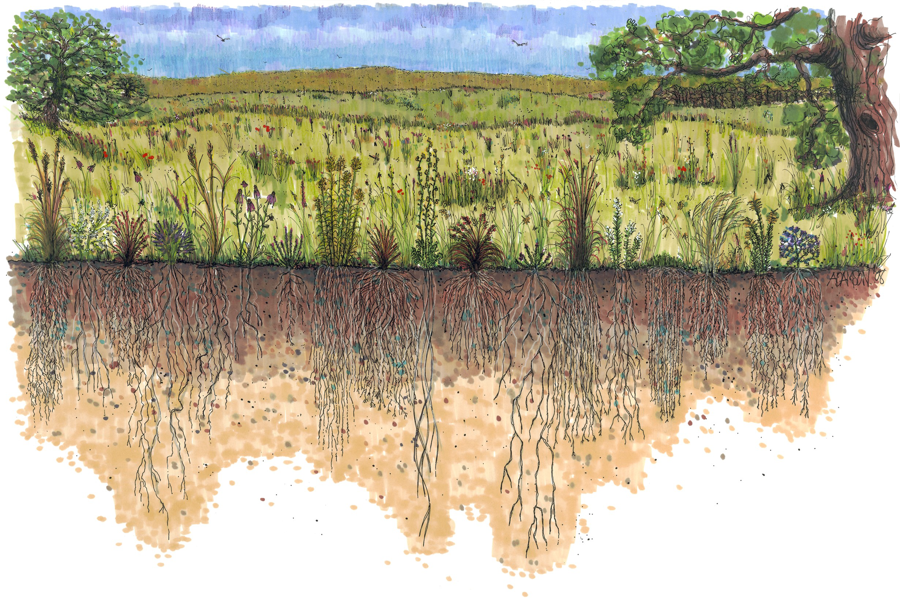 Free Native Plants Available for Schools and Community Projects
Is your school or community organization looking to install or expand a native plant garden? Many people these days look for ways to help the local environment, and planting native plants is a good way to start.
Well, you're in luck. The Dane County Land & Water Resources Department is offering free native plants. The department is currently accepting applications from schools and community groups in Dane County. For more information about this program or to download the application, visit the Land & Water Resources Department website.
Native plants can help improve water quality and wildlife habitat. Plants that are native to Wisconsin tend to do better in our local growing conditions. Native plants have deep root systems, and this provides many benefits. For example, they reduce stormwater runoff and help protect nearby bodies of water. These plants are also more resistant to drought and disease.
It's also important to understand how native plants help local pollinator species. At Simpson Street Free Press, we have studied and written about pollinators and their role in our environment. Plants depend on pollinators, so helping to provide food and habitat for these species can make a big difference.
Many of Wisconsin's food crops also rely on pollinators. Pollinators transfer pollen, which then helps plants produce fruits and seeds. According the Wisconsin Department of Natural Resources, one of the main threats facing pollinator species is habitat loss.
"Native plants enhance pollinator habitats and can improve water quality," said Dane County Executive Joe Parisi. "By participating in this program, schools and community groups can help preserve our natural resources and raise awareness about the environmental benefits of native plants."
The Land and Water Resources Department started this program in 2016. Since that time more than 31,500 plants have been distributed to 160 different groups, including schools, neighborhood associations and community centers.
[Sources: Wisconsin DNR; countyofdane.com, Rainscaping Iowa]