Arizona's Beautiful and Mysterious Apache Trail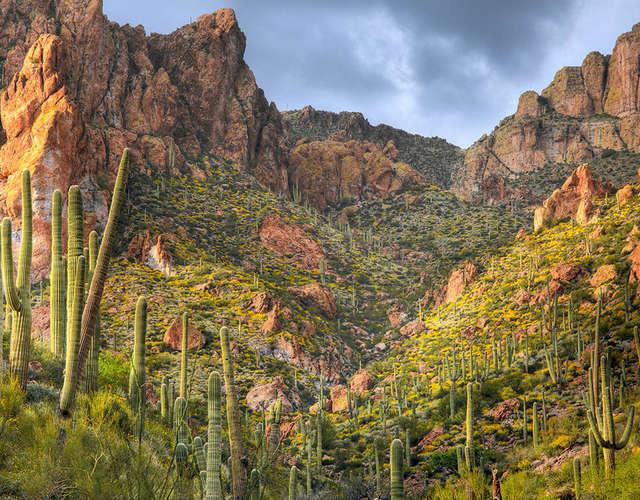 The Apache Trail was completed through the Superstition Mountains in 1911, but construction began in 1904. These two landmarks are located in Arizona. The roughly 40-mile trail was used for stagecoaches by the Mexican, Spanish, and American settlers. The settlers learned the trail from the Native Americans who resided in the area. The trail was named after the Apache Native Americans and other Native American tribes.
The Apache Trail, also known as Route 88, is hard to drive on due to the poor conditions of the road. While driving on the road, people experience deserts, sharp turns, and steep hills. Visitors should be cautious of possible landslides or cliffs that may make it easy for one to fall off.
The trail is currently closed and has been closed for three years due to fires, floods, and landslides. The Woodbury fire burned down 120,000 acres of land and left a burn scar. That part of the trail has been closed because of the risk of having another landslide. Since the trail is closed, drivers must take another route that takes two times longer to reach their destination.
Due to the landslide in 2019, the Arizona Department of Transportation (ADOT) was determining a solution for people to drive on the trail again. The initial solution was to implement a study to build a new trail. The ADOT undertook a study to fix the vegetation in the area. The study is determining a long-term solution for construction and maintenance work. The study alone will take six months to accomplish, and it would cost $700,000 to cover the expenses. It is expected to be completed sometime in 2023. However, it is still unclear what the next steps are for the trial following the completion of the study.
[Source: The Arizona Republic; The Arizona Republic; U.S. Forest Service]