The Wrath of Mediterranean Volcanoes - From Vesuvius to Etna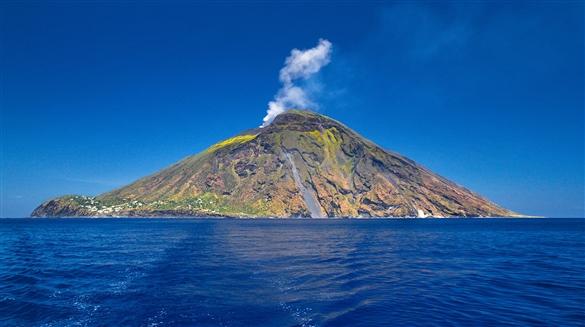 In the Mediterranean Sea, there are many destructive volcanoes. Two of the most well-known are Mt. Vesuvius and Mt. Etna.
Mt. Vesuvius is known for its eruptions located in the Bay of Naples, Italy. This volcano destroyed a whole town, burying it in ashes. It has erupted numerous times. In 1944, during World War II, a volcanic eruption damaged the aircraft engines due to volcanic ash and rock fragments left in the air. The first recording of Mt. Vesuvius' eruption was by Pliny the Younger in AD 79. This eruption destroyed the town of Pompeii. Many people fled for safety, some ran towards the sea for their boats. Many people perished in the disaster of the eruption.
Mt. Etna, Europe's current largest active volcano, is located in eastern Sicily. It has periodically erupted for the past three thousand years. The last major eruption was in 1992. It produced a column of ash, lava, and gas causing a lot of destructive damage to nature and pollution to the air. Even though this volcano has caused immense damage in the past, people continue to settle nearby for its fertile soil, and because the volcano is dormant. Similar to Mt. Vesuvius, it is a very destructive volcano.
A lot more tragedies happened in the Mediterranean Sea because of these volcanoes. Many ancient Greek islands have been destroyed due to volcanic eruptions. Although these tragedies happened, many people remain to enjoy and live with the view of these volcanoes.
[Source: Volcanoes & Earthquakes]