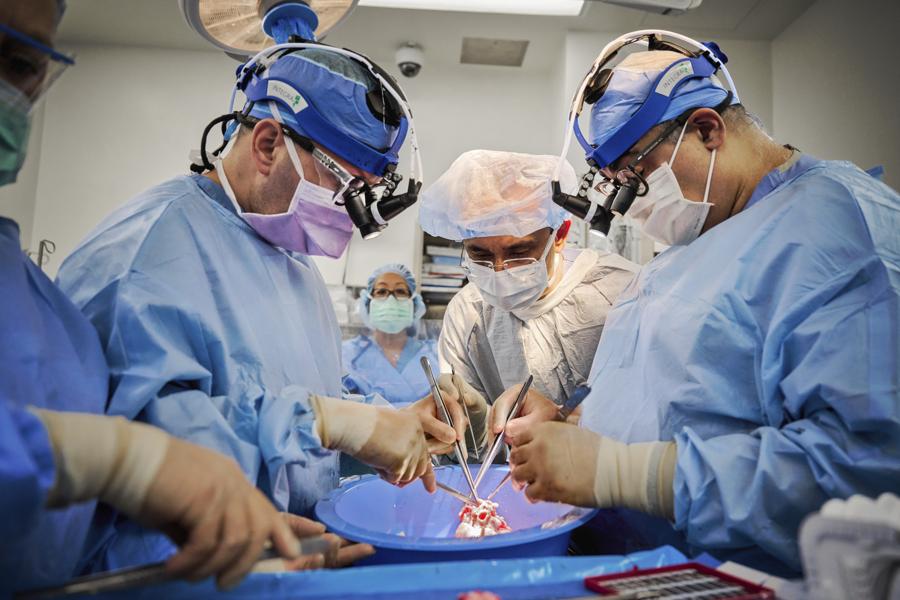 Doctors Transplant Pig Heart in Human Recipient
In a groundbreaking medical achievement, surgeons performed the second-ever pig heart transplant into a human. This remarkable surgery took place on September 20, 2023, at the University of Maryland Medical Center and was carried out by the same team responsible for the initial pig-to-human heart transplant.
The recipient of this pioneering procedure was Lawrence Faucette, a 58-year-old man facing a life-threatening heart disease and internal bleeding, which disqualified him from a standard heart transplant. Following the surgery, doctors reported that Faucette was able to breathe independently without requiring any external support.
This type of transplant is known as a xenotransplant, a procedure involving the transfer, implantation, or infusion of organs or tissues from non-human or animal sources into a human recipient. It's typically considered a last-resort option when a patient's condition is severe or life-threatening, leaving relatively untested treatments as the only alternative.
The heart transplanted into Faucette originated from a genetically modified pig provided by the United Therapeutics Corporation. This pig had been genetically altered to remove the sugar present in pig blood cells, a substance that could trigger adverse reactions in the human body and potentially transmit harmful viruses that might be fatal to the patient.
Lawrence Faucette has sadly passed. He survived for nearly six weeks after undergoing the groundbreaking surgery. While making notable progress and enjoying quality time with his family, recent days saw signs of rejection in his transplanted heart, ultimately leading to his passing on October 30, 2023.
The exploration of non-human or animal sources for transplants represents a recent area of medical research. It will be fascinating to observe how medicine evolves with time and advances in treatment techniques.
[Source: CNN; WKOW 27 News]