Mysterious Golden Orb Found on Alaska Seafloor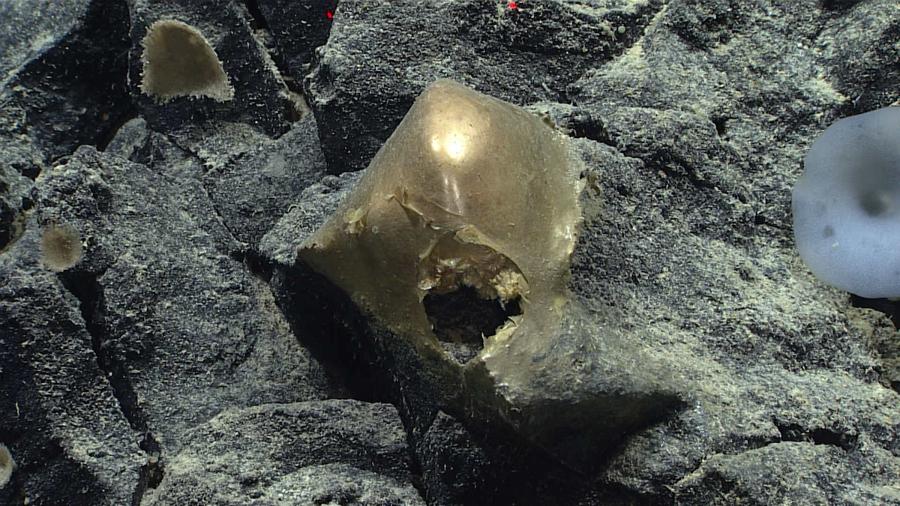 A mysterious golden orb was recently discovered on the Alaska seafloor. Marine scientists have no idea what this orb might be, but scientists believe it might be an egg casing of a creature nobody has seen before.
This orb was discovered in August by the National Oceanic Atmospheric Administration. It was discovered on the ocean floor off the Pacific Coast of Alaska at about a depth of two miles by a remote-controlled submarine explorer. It has a skin-like texture.
The Seascape Alaska 5 expedition took place in August and September 2023. The Gulf of Alaska is four miles deep and contains sea fish, coral, sponge habitats, and geological features such as mud volcanoes.
Marine scientists believe the orb could be a hatched egg or a marine sponge, which are very common under the seafloor. Sponges are aquatic animals with dense, porous, skeletons that can attach themselves on rocks. This weird gold orb could alternatively belong to a shark. Sharks tend to lay their eggs on the seafloor and the colors of shark eggs can be a goldish tint. However, the texture is strange for a shark egg.
Scientists will continue to investigate this skin-like orb to determine its identity and origin.
[Source: The Washington Post; The Guardian]